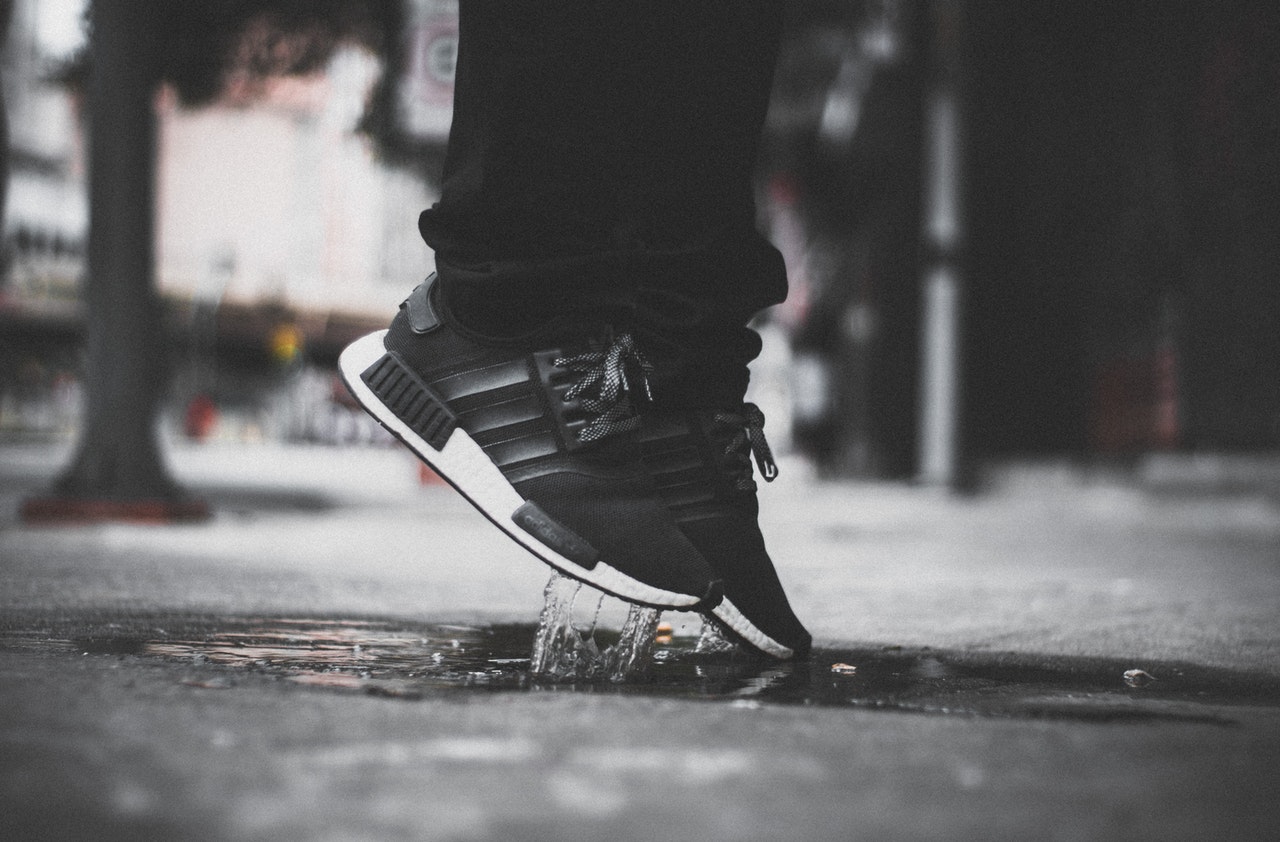 Adidas NMD was chart-topping during its first launch. It was boundless, and the demand was rising. Some people even lined up overnight to get the NMD shoes.
You were probably aware that Adidas NMD was popular. The hype is not the same as it was, but they are still well-sought in the market.
The NMDs, or also known as Adidas Nomads, are made with cutting-edge technology and great style. Because they're cute and comfy, many people want to buy them.
Adidas NMD shoes are not good for running. They don't have enough arch support for running. They don't have the proper cushioning and protection that running shoes should possess. The craft and design of NMD are for active and comfortable city exploration.
You can't blame customers for thinking that NMD are running shoes. After all, Adidas is always associated with athletics and sports. Famous basketball players like James Harden, Damian Lillard, Derrick Rose, and Donovan Mitchell wear Adidas sneakers.
Adidas itself said that NMD models are for traveling on the streets. They are lifestyle sneakers that anyone can use every day. Because of the wide variety of colors, you can easily pair them up with any outfit like jeans, sweatpants, and dresses.
Although if you want to use them for running or jogging, it is okay. As long as you won't use it for serious training, or else you might hurt yourself in the end.
Are Adidas NMD shoes true to size?
Things have changed, and the e-commerce business dominates the market nowadays. You can pretty much order everything and have it delivered to your doorstep. It will not take much of your time. It is easy and convenient.
It is also much safer to stay at home and get stuff online with just a few taps on your phone. One flaw of online shopping is if what you buy fits you. It's one of the reasons why some people don't like buying online.
Adidas NMD shoes are true to size. There are models where you have to adjust your size. Like NMD R1 Primeknit, you can go half a size down. But the rest of the NMD shoes follows the standard Brannock measurement.
Your questions about it being true to size is understandable. No one wants to wear tight shoes. Even if it has comfortable insoles and enough cushioning, it will still hurt your feet. It will be painful and might slow down or stop you from doing what you need to do.
But you can let go of all your worries when buying Adidas NMD shoes online. It would be best if you chose the trusted and legit websites. You don't want to end up spending a lot of money and getting fake or imitation shoes.
If you are unsure of your shoe size, you can go to malls or shoe shops near you. You can check your size using their Brannock device. You may also go to Adidas physical stores and measure your feet there.
Are Adidas NMD shoes comfortable?
Many people are walking for long hours. Whether they're running errands, go to work, or go to school, it is tiring to be on your feet all day. They must have footwear that is both comfortable and light.
Wearing improper shoes can take a toll on your health. It can cause you pain and discomfort. Worst is, you will have issues like stinky feet, calluses, plantar fasciitis, and more. So, when buying a pair of shoes, make sure that you put comfort on top of the list.
Adidas NMD shoes are comfortable. They have comfortable heels and Adidas' popular Primeknit and boost technology. They have insole cushioning that gives support as you walk around the metropolitan.
Primeknit creates a fit just like wearing a sock. But it is cool and well-ventilated. It is solid and flexible and gives perfect cupping of your foot, but not too tight that it squeezes it.
Adidas NMDs sneakers are perfect for people who need to stand for long hours. Or those who are always on their feet at work like doctors, nurses, sales assistants, teachers, and more.
Wearing comfortable shoes also ensures the correct alignment of your feet. Your body weight will distribute evenly.
Can you customize NMD?
How exciting is it to be able to personalize your sneakers? It will showcase your creativity and help you create a statement of who you are. Plus, you will inevitably have your unique shoe design that no one else has.
Customizing shoes are not usual, not even in luxury shoes. It is not an option, especially for branded shoes where every single detail is well thought out. It is also a way to preserve branding and authenticity.
You can't customize Adidas NMD sneakers. Their customization option came to an end in 2019. Instead, they are looking forward to co-creation and improving the collaboration of designs in the future.
Adidas customization was a hit for several years. They called it the MiAdidas. It allows customers to choose from a variety of colors, prints, and materials. Customers can opt to include their names or favorite logos.
It is their way to empower their customers and let them choose something that can best represent themselves. They thought that someone who isn't a current customer could become a potential buyer because of this.
Customers who bought and opted for customization will not feel like they are using Adidas. Instead, they will feel like they're wearing their brand and will be proud of it.
It is an intelligent move as customers will talk about it. Not because they love Adidas so much but because they like the option of designing their own. Word travels fast. It is an excellent marketing strategy and can increase customers significantly.
It was such an excellent option then. Though Adidas does not allow customers to customize their shoes anymore, you can still do your customization. There are great tutorials that you can follow online. Make sure to do your research and use quality materials to avoid soiling your shoes.
Are Adidas NMD shoes expensive?
Adidas is famous for its premium and quality materials. Not only for shoes but all its products. It has made a name for itself since it started in 1949. It has a long history of customers standing by its products.
It is without a doubt that Adidas is famous all over the world. And you must have seen the famous three stripes logo. Throughout the years, Adidas has built trust and relationships with its consumer. Selling expensive shoes and increasing the price is not a big deal.
Adidas NMD shoes are expensive. Some premium models like Human Race Trail Chanel costs $1,160, and Pharrell NMD and NYC Red Apple edition NMD costs approximately $2070. The rest of the NMD shoes are expensive compared to the usual price of sneakers.
Adidas' shoes, specifically the new release, are immediately making the rounds online. When a celebrity wears and endorses it, you can expect it to fly off the shelf in no time. It can also be one of the factors why their price is high.
During NMDs first launch, almost all Adidas stores are out of stock. They limit production as the demand increases. Speaking about supply and demand, Adidas made a brilliant move.
Due to the scarcity of stocks, people are selling them online. The price depends on how much one is willing to pay. Some people are taking advantage of the hype and selling it way more than the original price.
In 2019 alone, Adidas' net worth was $26,477. It is increasing yearly. It is unstoppable. In 2020, net sales decreased due to the pandemic.
How to clean your Adidas NMD?
Cleaning your shoes can be tricky at times. Improper cleaning can lead to discoloration. It can destroy materials when you're not careful. You need to be cautious and aware of what steps and materials are ideal for safely cleaning your shoes.
Some people make can mistakes. They tend to use strong detergents and harsh materials to clean their shoes. Some will overbrush, and the color will fade. You don't want those changes after cleaning your shoes.
Here are four easy steps to clean your NMDs. It is to cut changes and prevent errors while keeping your sneakers clean and fresh.
Start with your soles. Use a soft brush and clean the soles and sides of your shoes.
Take a piece of cloth and dip it slightly in water; wipe the upper side of the canvas.
Remove your insoles and laces and wash them separately. You can wash it by hand or put it in the washer.
Dry your shoes and put the insoles and the laces properly.
You can use a mild detergent to help clean dirt on the canvas and remove any unwanted scent. Remember that you do not want to dunk your shoes in the water. You must also not brush the canvas if not necessary.
Do not wait for your shoes to be filthy before deciding to clean them. Remember, it is easier to clean small dirt. The longer you let the soil sit on your shoes, the harder it is to remove it.
Are Adidas NMDs good for gym workouts?
Adidas has always been honest with its statements and advertisements. They tell you what the shoes are cable of doing and what it is best. From the get-go, Adidas presents NMDs as lifestyle shoes. With its sleek, stylish, and modern features, it is not hard to sell them to the target market.
But wearing lifestyle sneakers does not limit what you can use them for. No one can tell you what to do with your shoes, anyway. It does not make sense to spend much money to buy a pair of footwear for just strolling around. It's a good thing that NMDs are flexible shoes.
You can use Adidas NMD shoes for workouts. There should be no problem when you use gym equipment. You can also use it while using a stationary bike, lift weights, and more. It is reliable, comfortable gym footwear.
You can also wear them when doing cross-fit workouts. Some would fancy using it while doing aerobics. Adidas NMD shoes are ideal for dancing exercises. They are lightweight and an addition to the swag of the dancer's outfit.
If you want to do outdoor or home workouts, you can use them too. It is comfortable to wear when doing squats, standing exercises, and planking. There's no limit on what activity you can do.
Wearing them for a short hike is also doable. If you want to play sports like badminton or table tennis, you can use them, too. There are many things on the list that you can do, and your Adidas NMD shoes will not limit you.