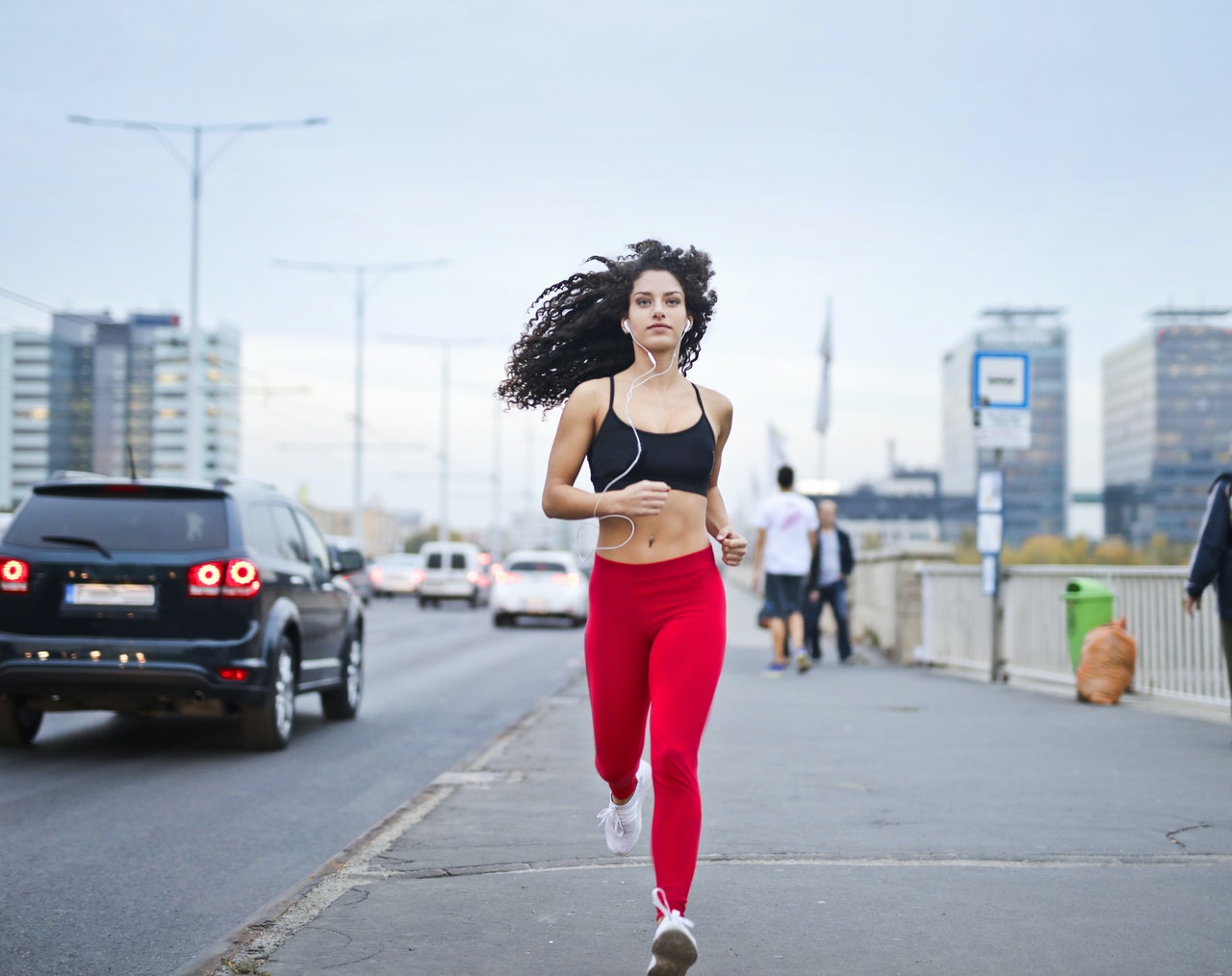 Glucose is the primary source of energy for our body. Glucose sources can be natural or in the form of supplements. Dextro Energy Tablets is one of the supplements that's good for running if you want a boost of energy and improve your performance.
Dextro Energy Tablets are a quick source of energy that is ideal for sport. There are many ways to get glucose, but dextrose can elevate your blood sugar levels fast. In return, you are improving your running performance and endurance.
Runners, athletes, weightlifters, and students take such supplements for an energy boost. There are points to consider when taking Dextro Energy tablets. Your blood sugar level, health condition, and the right time of intake are some of these factors.
Understanding how these supplements work can help you decide if it's right for you. For runners who desire to have better endurance, Dextro Energy tablets can be an option.
What does Dextro Energy do?
Dextro Energy Tablets contain dextrose, which can be a fast source of energy for your body. It can improve your concentration and replenish your energy. It also has vitamin C, which can boost your immune system.
Dextrose is one of the types of glucose. It's the glucose type that metabolizes the fastest and can go straight into the bloodstream. It can result in an immediate increase in blood sugar levels. In return, resulting in energy release in the body.
Dextrose can also help people with diabetes or people with hypoglycemia. It is a fast-acting energy source. Meaning, you can also take Dextro Energy tablets whenever your body energy drops. It also contains vitamins and minerals that can help improve your immune system.
What does Dextro Energy contain?
Each Dextro Energy tablet contains 89% dextrose, maltodextrin, citric acid, and flavoring. It also has magnesium salts of fatty acids. Each tablet also has 60 mg of vitamin C for immune system boost.
Dextrose is the active component of Dextro Energy tablets that causes a spike in energy. Maltodextrin is a filler or a thickener used for tablets. Magnesium salts of fatty acids are the tablet's anti-caking agents.
Dextro Energy tablet's citric acid is for adjusting the tablet's Ph. It's an alkalinizing agent for tablets. The tablet also comes with orange flavoring for better taste.
Each Dextro Energy tablet contains vitamin C. It has the 100% of the daily recommended dose. Vitamin C makes this supplement a good option for your immune system boost.
Is it good to take glucose before running?
Taking glucose before running can give you more energy, and stamina. It can also help you run faster than usual.
Marathoners usually take glucose before and during the race to improve their performance.
Researchers suggest that sucrose-based tablets can make running better and with ease. Dextro Energy tablets can also be another option for glucose. If you want an extra energy boost before you run, Dextro Energy tablets can help.
Dextro Energy tablets contain dextrose that is one of the different glucose types. Dextrose acts the fastest out of all the glucose types. It can increase blood sugar levels in a matter of minutes. Once ingested, the body synthesizes Dextro Energy tablets. After passing the GI tract, dextrose will go straight into the bloodstream.
Dextrose is a fast-acting energy source. Meaning, it can immediately give you energy and stamina when running. Dextro Energy tablets are more reliable compared to other types of glucose. These tablets are easy to take and can result in an immediate increase in energy.
How does glucose help in running?
Glucose can give you a quick energy boost before running. Your muscles store glucose as glycogen, which can be your fuel when running. Thus, glucose can help you improve your running performance.
The primary fuel for running is carbohydrates. Carbohydrates will turn into glucose when it reaches the bloodstream. Glucose turns into glycogen in the muscles, where the body begins using it for energy.
Muscles use glycogen when doing aerobic exercises like running. Converted glucose into glycogen acts as fuel for doing aerobic exercises. Dextrose is a type of glucose that can supply glycogen to the muscles.
Dextrose is the least sweet type of glucose. You can find it in natural sources like food such as corn, fruits, and honey. Dextrose has the highest glycemic index and can raise blood glucose levels fast.
Dextro Energy tablets contain dextrose. Dextrose has the highest glycemic index out of all the other glucose types. That is why it is a fast-acting energy source. It can raise your blood sugar levels immediately, resulting in an energy boost.
If you want to increase your energy fast, consider taking supplements with dextrose. Dextro Energy tablets contain dextrose that can improve your running stamina and performance. You can experience an increase in energy quicker than taking other types of glucose.
How long does it take for Dextro Energy to work?
Taking dextrose by mouth would take about 10 minutes to raise your blood sugar levels. With Dextro Energy tablets, it would take you around the same amount of time to feel the effect.
Compared to other types of glucose, dextrose works faster in the blood. Glucose types with a lower glycemic index may take around 15 minutes or more to take effect. They change your blood sugar levels slower than dextrose. Once your blood sugar level increases, you will feel an increase in energy in your body.
Dextro Energy has different types of products. The mode of intake may change the onset of action of dextrose in the body. For instance, an energy bar will take longer to effect than diluted tablets.
The difference in the amount of time is not too far. There would only be a few minutes difference to take effect but not any more than 10 minutes. If you want to feel the effect fast, choose products that can go straight into the bloodstream. An example of these is in tablet form.
Dextro Energy tablets are the best option when it comes to the fastest effect time. After drinking a tablet, the GI tract will metabolize it. The glucose in the tablets will pass the stomach and go to the bloodstream for energy use.
How many Dextro energy can you take?
You can consume 1 to 3 tablets of Dextro Energy daily. Experts suggest eating proper meals along with the tablets to avoid stomach upsets.
You can take Dextro Energy tablets whenever you feel a drop in your energy. It is good to consume these supplements before running or before doing exercise. Dextro Energy tablets cannot only help increase your stamina. It can also aid in better concentration.
You can take some parts of the tablets every 15-20 minutes if needed for best results. Make sure you will not consume more than the manufacturer's recommended daily dose. You will know the recommended daily dose in the leaflet included with the product.
You can consume the Dextro Energy ready-to-products whenever you need an energy boost. Avoid too much consumption as it may cause gut discomfort in excessive amounts.
Why do marathon runners drink glucose?
Marathoners use glucose in the blood to supplement carbohydrates and intramuscular fat. These components are primary fuels when running. Marathoners drink glucose to improve endurance, stamina, and concentration while running.
Drinking glucose is a traditional fueling strategy for marathoners. Runners usually drink a combination of drinks and supplements. They take a combination of fast-acting carbohydrates, sports drinks, and gels. Marathoners do this to get a quick shot of glucose in the bloodstream.
Marathoners usually take gels every 30 to 45 minutes. It is to maintain the glucose moving through the stomach into the bloodstream. They are also encouraged to drink 4 to 8 ounces of sports drinks every 15 minutes. Generally, this marathon strategy requires 30 to 90 grams of carbohydrates per hour.
The frequent dosing allows quick absorption of carbohydrates. It results in an abrupt increase of glucose in the blood. The brain senses the changes in the blood and triggers insulin release. It then prevents the blood glucose level from being too high.
The next glucose dose is to prevent the blood sugar level from being too low. The regular glucose intake during the marathon prevents fluctuations in blood sugar levels. Resulting in glucose levels in the blood remaining optimal at all times.
What to Consider When Taking Glucose for Running
Before you take Dextro Energy tablets, there are crucial points to consider first. These factors are essential to know if your blood sugar levels are unstable. You must also know what kind of Dextro Energy products suit you best. This way, you can experience the best effect possible.
First, you must be aware of your blood sugar levels before taking any glucose supplements. Knowing these factors will keep you safe. It will also help you identify the most fitting product for you.
Blood Sugar Level
Your blood sugar level is one of the most crucial factors to consider. Before you take glucose supplements, your blood sugar levels must be regular. It's recommended to check with your doctor first before taking glucose supplements. It's especially true for people with unstable blood sugar levels or health problems.
If you are hypoglycemic or hyperglycemic, check first if glucose supplements are safe. If not, there are other ways to improve your running performance. You can opt for natural sources instead of manufactured glucose products.
Endurance sports like marathons are ideal for people with diabetes. Experts say sports like running can help regulate the body's sensitivity to insulin. If you have a medical condition, you can opt for natural sources for glucose instead.
When to take
When to take glucose products like Dextro Energy tablets depends on each individual. Some people might experience the effect faster, while others might feel it slower. Some runners will feel the energy boost in as quick as three minutes. Other people might need more than 15 minutes.
Individuals process and absorb carbohydrates at different rates. The onset of action of glucose depends on your stomach's efficiency. People's GI tracts vary in performance when it comes to absorbing carbohydrates. Thus, it's better to take glucose tablets early into the race. This way, your body is not yet under great stress.
Taking the supplement before running allows you to process glucose better. Your GI tract can absorb it faster, minus the stomach upsets.
Glucose and Stomach Upset
Stomach upset is common when taking glucose products like Dextro Energy tablets. Bacteria feed off glucose. Thus, large amounts of carbohydrates can cause bacteria to spread in the gut.
Drinking water can help make your stomach upset better when taking glucose supplements. With water, your stomach can digest glucose easier. It won't only help with your stomach upset, but it can also aid in faster absorption in the bloodstream.
Product Types
Choosing the right product type for glucose depends on a few factors. Dextro Energy, for example, offers a wide variety of choices. You can select between tablets, ready-to-go drinks, and powders. You can choose the right product type depending on your lifestyle and needs.
First, you have to consider if you prefer the product to effect fast. Taking tablets is the best choice if your goal is to feel the energy boost fast. Another way when considering the product you're choosing is the ease of intake.
If you want to enjoy taking the supplement, you can opt for the juice products. Juices are ideal for people on the go, students, or people going to the gym. It's easy to take, and you can take a sip every time you feel your energy is going low.
If you're taking any medication, you must be sure if taking glucose products is safe. There are some medicines you can't mix with glucose. A few of these are steroids, birth control pills, statins, and adrenaline. If you're taking such medications, consult with your health practitioner first. Ask if you can take supplements like Dextro Energy tablets with your medicines.