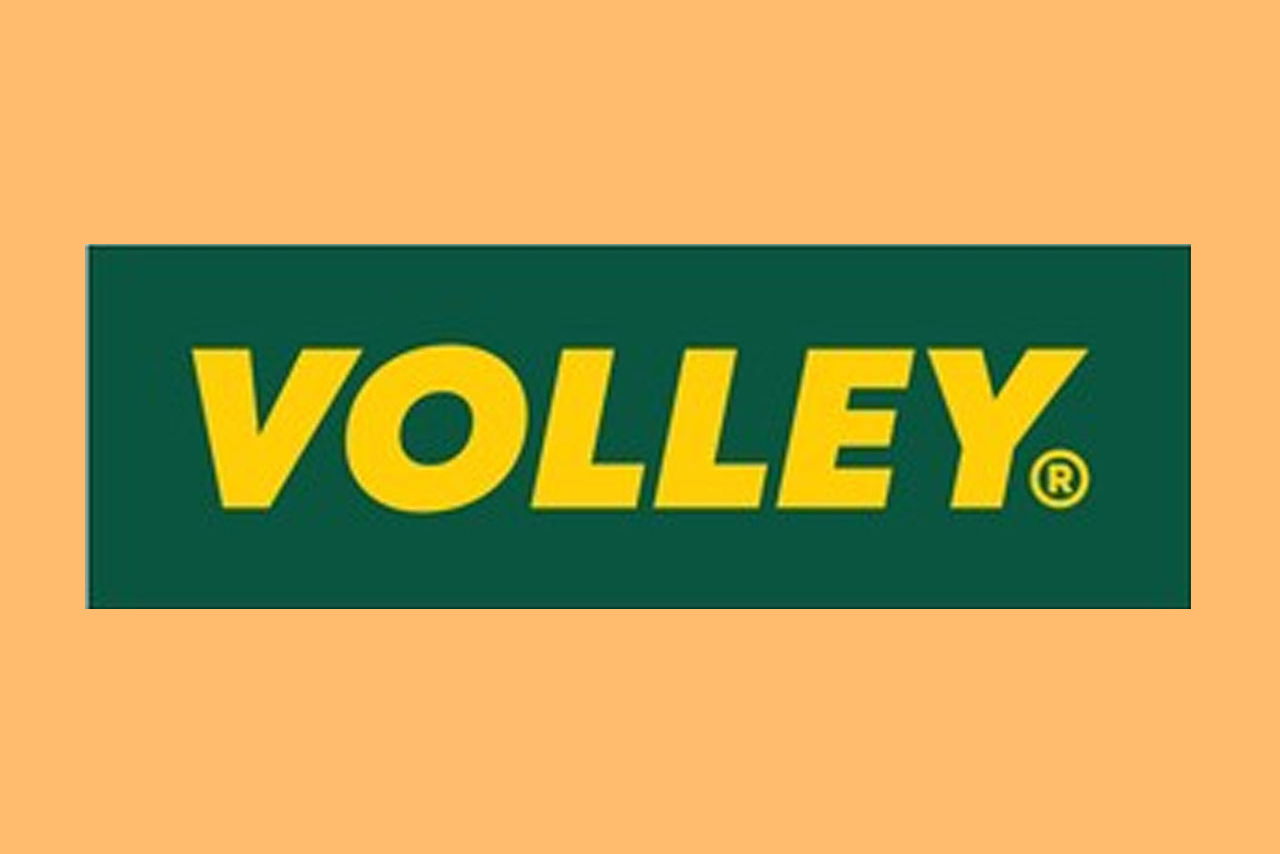 In the 1960s, Dunlop Volleys were a significant hit, but today's athletes wear more specialized footwear. The Volley is out of style and difficult to come by anywhere else in the world.
Despite the slick design, Dunlop Volley is not good for running because of its lack of cushioning. Because of the shoes' lack of cushioning and shock absorption, runners who use this shoe become more prone to injuries.
Scientists have investigated nearly every aspect of running shoes, noting not only speed but also injury rates. While the vast number of shoe models available and individual stride variances might make testing difficult, several studies suggest that more cushion in a running shoe isn't always better.
Athletes who want to run a lot of miles while avoiding injury may opt to buy running shoes with more cushioning, which appear to give more protection on the surface. As more runners enter the ultra scene, the emergence of the 'maximalist' running shoe, with an enormous amount of cushion (and frequently a low drop), has nicely filled this niche.
The design of Dunlop Volleys is quite simple. The upper is composed of thick canvas. The manufacturers then linked the thick canvas to a rubber sole and toepiece. However, roof tilers and bushwalkers value some of the design elements. These are the two groups of people who keep buying these shoes.
The sole has a zig-zag design and is consists of rubber with good traction and a lot of "smear" (the ability to flex and twist to increase grip). This, paired with the oversized sole (owing to the lack of an arch), provides excellent grip. Volleys function better than most other types of shoes for a roof tiler working on slope tiles on a pitched roof.
Volleys are great for bushwalking (the Australian name for wilderness or back-country hiking) in areas with a lot of sandstone. The VolleyVolley is difficult to beat for scrambling up ravines and over stones. They're also famous for abseiling and canyoning for the same reason.
What Are Dunlop Volleys Good For?
Brand Collective makes athletic shoes under the Dunlop Volley brand. Pacific Brands' Dunlop Sport (Australia) previously manufactured the shoes. However, it separated the Volley brand onto its Brand Collective Pty Ltd, acquired in November 2014 by private equity firm Anchorage Capital Partners.
The Dunlop volleys' canvas upper and incredibly gripping rubber herringbone sole make it a good shoe for tennis. This shoe is also popular among builders and sailors because it provides excellent traction on wet decks and roofs.
On websites, canyoners and mountaineers in North America extol the virtues of the "Australian canvas tennis shoe." Trekkers in the Himalayas wear them and use them for a variety of adventure activities in New Zealand.
The sole consists of thermoplastic rubber and consists of cotton canvas. Dunlop Australia first released it in 1939, and it has seen just minor design changes since then.
In the 1970s, it evolved into the classic green and gold stripe along the ankle and heel with a direct injection sole, from a plain white shoe with a vulcanized rubber bottom. The standard style is white with a three-stripe woven tape on the heel, but there is also a green and gold stripe and an all-black variant.
Volleys have a wide fit, making them ideal for the Australian foot (more expansive than the "normal" foot utilized in European shoe designs). They're built in China at a low price and shipped by container load.
Before they start to fall apart, a pair will endure around six months of vigorous outside use. When they initially get wet, the canvas shrinks slightly, making them less comfortable until it expands again.
As they approach the conclusion of their lives, holes begin to emerge in the canvas, where everything fits perfectly, and they are wonderfully comfortable just before they self-destruct.
Are volleys tennis shoes?
Tennis is a physically demanding sport, and your feet take the brunt of the punishment. Choosing a tennis shoe is an essential component of the game if you're a seasoned player or just getting started. Tennis offers a wide range of playing styles and court surfaces, as well as a vast range of tennis shoes.
Adrian Quist, a well-known Australian tennis player and Dunlop employee designed the VolleyVolley as a tennis shoe in 1939. It quickly became the go-to tennis shoe and a favorite among roofers who needed a secure footing on sloping roofs.
You can classify Tennis shoes according to the sort of surface manufacturers made the shoes to perform on. Another crucial factor to consider is the balance of comfort, sturdiness, weight, and balance.
Shoes that provide exceptional stability and longevity are usually more substantial. On the other hand, lightweight shoes have the advantage of speed, allowing players to get to the ball faster.
Since its release, Dunlop volley shoes have become the tennis shoe of preference for an Australian tennis empire. You should wear volley shoes on the court, at the beach, and even during festivals. This is thanks to its comfort, grip, and subtle aesthetic.
Volley quickly became the go-to tennis shoe and a favorite among roofers who needed a stable footing on sloping roofs. Volleys were standard issues for the Australian Army and Royal Australian Air Force until the late 1980s, and the Royal Australian Navy still uses them.
Are Dunlop Volleys Comfortable?
Adrian Quist, a well-known Australian tennis player and Dunlop employee designed the VolleyVolley as a tennis shoe in 1939. During his Davis Cup victory in the United States, Adrian borrowed a pair of boat shoes (with Herringbone soles) and persuaded Dunlop to produce this high-grip sports shoe.
Rod Laver, Evonne Goolagong Cawley, Margaret Court, Ken Rosewall, and others wore the original Volley OC (Orthopaedically Correct) shoe.
Dunlop Volleys have sold more than 20 million pairs in Australia, making them the country's most popular sports shoe. This is because of the shoes' sleek design, which provides excellent grip, support, and comfortability.
The original VolleyVolley OC is no longer with us. Manufacturing of the last type – the Volley International – shifted from Australia to abroad in the 1980s, causing concern among bushwalkers that the shoe's quality might decrease.
Volley introduced several new types between 2014 and 2017, including the Grass-Court. People created this edition in conjunction with Tony Bianco, and it helped VolleyVolley upgrade the brand by releasing the first-ever Volleys at a retail price of over AUD 100.
The renowned historical tennis silhouettes of the earlier Dunlop brand inspired the models. Volley is still one of, if not the only, brands that can sell their footwear in all retail channels, from clothing stores to some of the top sneaker stores in the globe.
Volley then launched stand-alone stores in Shanghai and Beijing, paving the path for Australian businesses to enter the complex and fast-moving Chinese market once more.
The Dunlop Volley is a sleek shoe that provides excellent grip and support.
Are Dunlop Volleys true to size?
According to the College of Podiatry's poll of 2000 persons, one-third of boys and nearly half of the girls admitted to buying footwear that didn't fit perfectly.
Dunlop Volleys has a tremendous sturdy construction and feel so that it will last a long time. But most importantly, it fits well, and the shoes are true to size. It's perfect for parkour because it grabs objects well and is very light, making jumping feel natural.
There are also volleys with built-in comfort insoles and an extra SLIM-FIT insole for a more customized fit.
While it may not seem like a big deal if a pair of heels feels a little too tight when you buy them, research reveals that incorrectly fitted shoes can cause various health problems.
Hammertoes, deformities, bunion growth, and chronic foot discomfort are unavoidable, but ill-fitting shoes can also cause headaches and back pain.
Shoes that are appropriately suited are critical in ensuring the healthy growth of your feet. Shoes that don't fit properly can create blisters or ulcers, and in the worst-case scenario, long-term foot injuries. When you push your narrow and wide feet into shoes that are too tight and have too much space, this might happen.
Who makes Dunlop shoes?
The Dunlop Volley is maybe the most durable sneaker. The product line has survived longer, unlike many, and the shoes recently revived it. In 1939 they finally released the shoes to the public, and it is likely the most popular sandshoe in history.
It was popular in the 1950s, 1960s, and 1970s before falling out of favor and being progressively supplanted by American sneakers. The strengthened rubber toe box circled D arrow and herringbone soles are all present in the new Volleys.
Brand Collective owns and manufactures VolleyVolley, known initially as Dunlop Volley. Brand Collective owns several Australian brands such as Mossimo and Grosby.
Brand Collective, a part of Pacific Companies, was founded in 2013 to bring together premier footwear and attractive apparel brands. Anchorage Capital Partners purchased Brand Collective in December 2014, and it began its life as a thriving, independent company.
They now possess a diversified portfolio of Australian brands and license significant international clothes and footwear labels to sell through a mix of department and brand retail stores and dipping their toes into the online market.
The first construction of our famous canvas and rubber shoe began in 1939, marking the start of the Volley journey. Soon after, this renowned sneaker became ingrained in the hearts of Australians for generations.
Australia's greats, including Rod Laver, Mark Edmondson, Angus Young, Miranda Kerr, and the Australian Olympic teams in 2012 and 2021, have all worn Volley sneakers over the years.
The OURS collection, Volley'sVolley's first garment line, was introduced to the market in 2017. This famous collection immortalized the Volley slogan of 'Play On.'
Manufacturers now include a sturdier sole, a high-quality canvas upper, and a replaceable insole in the shoes. They are available in tennis shoes as well as casual shoes.
The new design is the mark of an undying shoe, and it comes in a variety of styles. Because the casual shoe is generally better for dress wear, it is popular among older folks who want both comfort and style.
Are Dunlop Volleys Australian?
Even though Australia has a small population, the country is home to many fantastic shoe brands. Australia's footwear industry is booming with unique brands, from old favorites you've loved for years to new names delivering the latest must-have designs.
You may discover your perfect shoes "down under" whether you're a stickler for quality, in need of significant comfort, or enjoy the latest trends. All you have to do is stick to the greatest footwear brands in the country, and you'll have stylish feet for years to come.
Dunlop Volley was introduced in 1939 and immediately became the preferred tennis shoe of many of the world's best players. They take pleasure in their variety, just as Australia does, and have earned the right to call their brand "The Sole of Australia."
Dunlop Rubber Company of Australasia began producing sandshoes in Melbourne in 1924 to complement their gumboots, which they had been growing since 1915. Dunlop was producing 2 million pairs of shoes every year by 1932.
The shoe brand released its shoes in 1939, developed by tennis player Adrian Quist, who persuaded Dunlop to produce a tennis shoe with the same sole pattern he had observed while traveling North America.
Brand Collective's Volley, known initially as Dunlop Volley, is an athletic shoe brand. Pacific Brands' Dunlop Sport (Australia) used to manufacture the shoes. Still, it split the Volley brand into its Brand Collective Pty Ltd, sold to investment company Anchorage Capital Partners in November 2014.
Tilers and amateur roof repairers all around Australia continue to use low-cost Volleys. So many men, including my beautiful husband, insist that nothing can move you if you're wearing your Volleys on a roof.
In 2012, the Australian Olympic group featured Dunlop Volley in the official uniform of the Australian Olympic squad for the 2012 Summer Olympics.
Since its introduction as a tennis shoe in Melbourne in 1939, the VolleyVolley has become Australia's most well-known footwear. According to Australian Olympic Committee spokesman Mike Tancred, the sneaker will be part of a shift away from more formal outfits in the past.