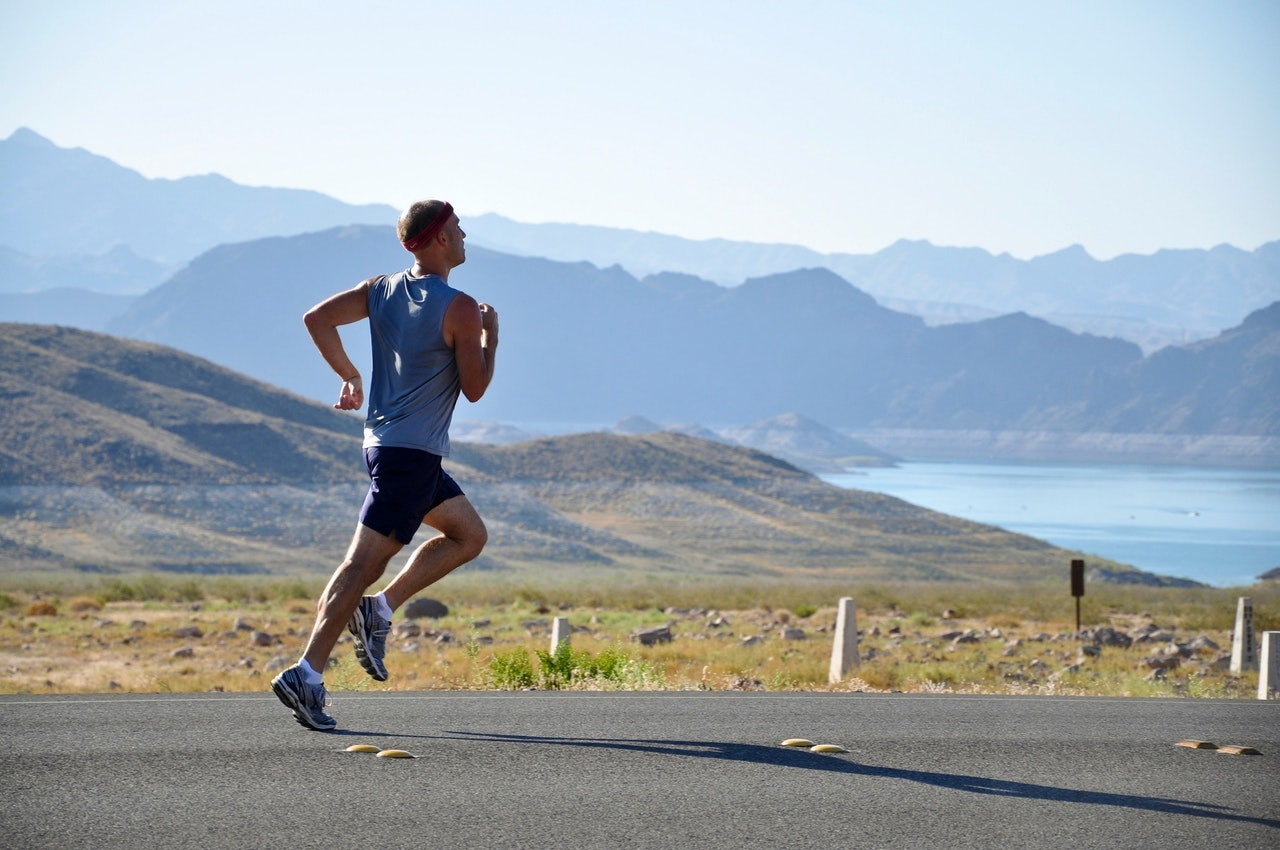 Jockstraps are undergarments used to hold testes and the penis. It consists of an elastic waistband, support pouch, and elastic straps. Some include cups that cover the front part of your genital. They use it to protect the area from injury.
It was initially for bike jockeys – delivery men and messengers riding a bicycle. It is to help support them as they work and ride through the Boston streets full of cobblestones. It helps keep their testes and penis in place and avoid excessive movement as they go on with their daily tasks.
Jockstraps are good for running. They prevent male genitals from moving excessively. The cup, which is in front, helps protect sensitive parts from excessive bounce, impact, and force.
Your whole body moves when running. You get to have around 4,000 steps for a 30-minute run, on average. You can assume that's the number of times your testicles bumped into each other. If you run at least four times a week, that is a total of 16,000 excessive bouncing and bumping.
Continuous activity of the same kind could, in the long run, cause unwanted testicular pain. It can also lead to possible stretching of your scrotum that can be painful and lead to potential injury in the future.
If you have been running for a long time and have testicular pain, it is better that you wear jockstraps as it counters the impact of your testicular pain or injury.
Are Jockstraps expensive?
Jockstraps have recently made news online as it offers more color and design options. Aside from its use as activewear, many people also buy it for aesthetics. There are many choices that you can easily buy online and in department stores.
Some people use it as a fashion statement, and others use it at the beach. No matter what, the number of people wearing and buying jockstraps has significantly increased over the years. It makes other people wonder if they also need to wear one.
Jockstraps are not expensive. You can buy one for as low as four dollars. Decent looking and good quality jockstraps are between seven to thirty dollars. Anything higher than that is possible branded and luxury items.
If you haven't tried using it, you can always purchase an inexpensive one and see how it fits you. You can then try on a better-quality item that provides your comfort and style.
This price range is from amazon. You might see that the lowest price jockstrap item will be a little higher in your local malls. You can, but wherever you want, it's a matter of personal preference on how you like shopping for your jockstrap.
Are Jockstraps comfortable to wear?
They make Jockstraps from many different materials. Most parts are elastic materials. They also use cotton, spandex, nylon, and polyester.
Jockstraps are functional clothing. They design it to fit and snug your testicles in place, which means they are pretty fit. But with the right size, jockstraps are comfortable. It holds on to your body securely cups your sensitive areas.
Initially, people wearing jockstraps find it uncomfortable. It makes sense as they made it not for comfort but function. But jockstrap manufacturers have since improved and made changes on the fit and materials through innovation.
One thing remains consistent, and that is the flexibility that it offers. People like wearing them for they give security that their genitals are not moving too much while ensuring maximum comfort.
Are jockstraps good for everyday wear?
Buying clothes nowadays for just one use is not very practical. People tend to make use of every piece of clothing and use it as much as possible. Some people get creative with their clothing items and use them in unusual ways.
When jockstraps are more prevalent in the market, more and more people are curious to purchase them. Not all those who buy it are particularly runners or people with an active lifestyle. So, people are curious to know if it is okay to wear them daily.
It is okay to wear jockstraps every day. It is comfortable to wear under your work clothes and can serve as your underwear. It works perfectly when your jeans or trousers are fit. They don't leave a noticeable mark that people can see outside.
People who own jockstraps shared their personal experiences online. Some people like wearing them to secure their private areas. They feel comfortable when they're at work, and it helps makes them feel more flexible.
Some people like the freedom that the jockstraps give. It is also continuously securing their testes and penis. They also find it reliable and soft to wear. It is why they prefer it more than traditional underwear.
Are Jockstraps good for sports?
Wearing jockstraps while training or in competition is good. Jockstraps can increase your comfort a notch higher when doing contact sports such as running, biking, playing hockey, soccer, and martial arts.
Wearing it while training, especially in serious competition, to help protect your genitals from pain and injury. It is even required in some high-impact sports and sports that require physical contact.
For sports with fast-moving objects like football, baseball, or hockey, wearing a cup inside the pouch of your jockstrap is highly recommended. Some players are not always positive about wearing a cup, but they realized they need to do so unless they want to lose a testicle.
A torsion or rapture has a strong possibility of happening when hit by a fast and hard object. It is why it is always best to wear it while playing. However, some find it uncomfortable to wear. Soft edges and proper cushioning can help and high-impact bounce and damage.
Other issues like blunt trauma can also lead to complications such as internal bleeding and rupture. It is not worth the risk as the consequences are severe and fatal.
So, if you don't want to end up in the hospital wing, better choose your partner in sports. Choose the best jockstraps that work for you and protect yourself from pain and damage.
How often do I need to wash my jockstraps?
Just like every garment in your closet, you want to make sure that you protect your jockstraps and maintain the fabric quality while making sure that they are clean and fresh.
And if you are a regular working bachelor busy with your work and social life, chances are you just put all your laundry in the washer and pick them up when you're about to use it.
Jockstraps are like your underwear. You need to wash them once after every use. It doesn't matter how long you wash it, as long as you remove the sweat and the stain, if there's any.
You can do hand-wash, or you can wash them through your washer. Just take note that the heat from the washer may affect the elasticity of your jockstrap. It would help if you hung your jockstrap dry.
Don't worry about wearing them down. Ensuring that you wear clean and fresh jockstraps helps you avoid diseases on your private parts.
Aside from that, it also helps you maintain a pleasing odor and clean feeling down there. Not only that you feel fresh, but you also feel confident.
Do NBA players wear jockstraps?
Jockstraps are always associated with sports. However, it is not the only reason why they are more popular nowadays. People are still not very familiar with which athletes wear jockstraps and which aren't.
Being one of the most popular and well-awaited games on the TV screen, basketball fans and enthusiasts are curious about their idol's fashion and lifestyle. Don't they wear jockstraps to protect themselves from the hit of the ball?
NBA players don't wear jockstraps. Though they are fully aware of the injuries that may happen without the protective gear, they decided not to wear it as it restricts their movement in court.
There are no severe cases of being hit by the ball in the private area and needing surgery. After all, it is hard to have those injuries in basketball. The focus of the players is to take the ball from the other teams and shoot it.
The possibility of it hitting one of them is not as high as other sports. Let's safe football, where people kick the ball real hard and could directly hit someone's testes.
The same goes through with baseball. The ball is quite hard and small, and they use a bat to hit it. Imagine the impact of that ball hitting your genitals. In this case, using a jockstrap and a cup is essential to protect your native areas.
The five best jockstraps for running
Just like any other product in the market, they sell jockstraps through many different brands. Sometimes, you have too many options, and you get confused as to which one you want. There are many other criteria that you are looking for in a product, and you can't just seem to check off everything you want.
Well, take it easy. There are hundreds of brands that you can choose from, but you have to make sure that whatever you buy is of good quality, durable and reliable. You don't want to experience wardrobe malfunction, especially at the beach.
Here are five athletic jockstraps that are good for running but will not break your budget.