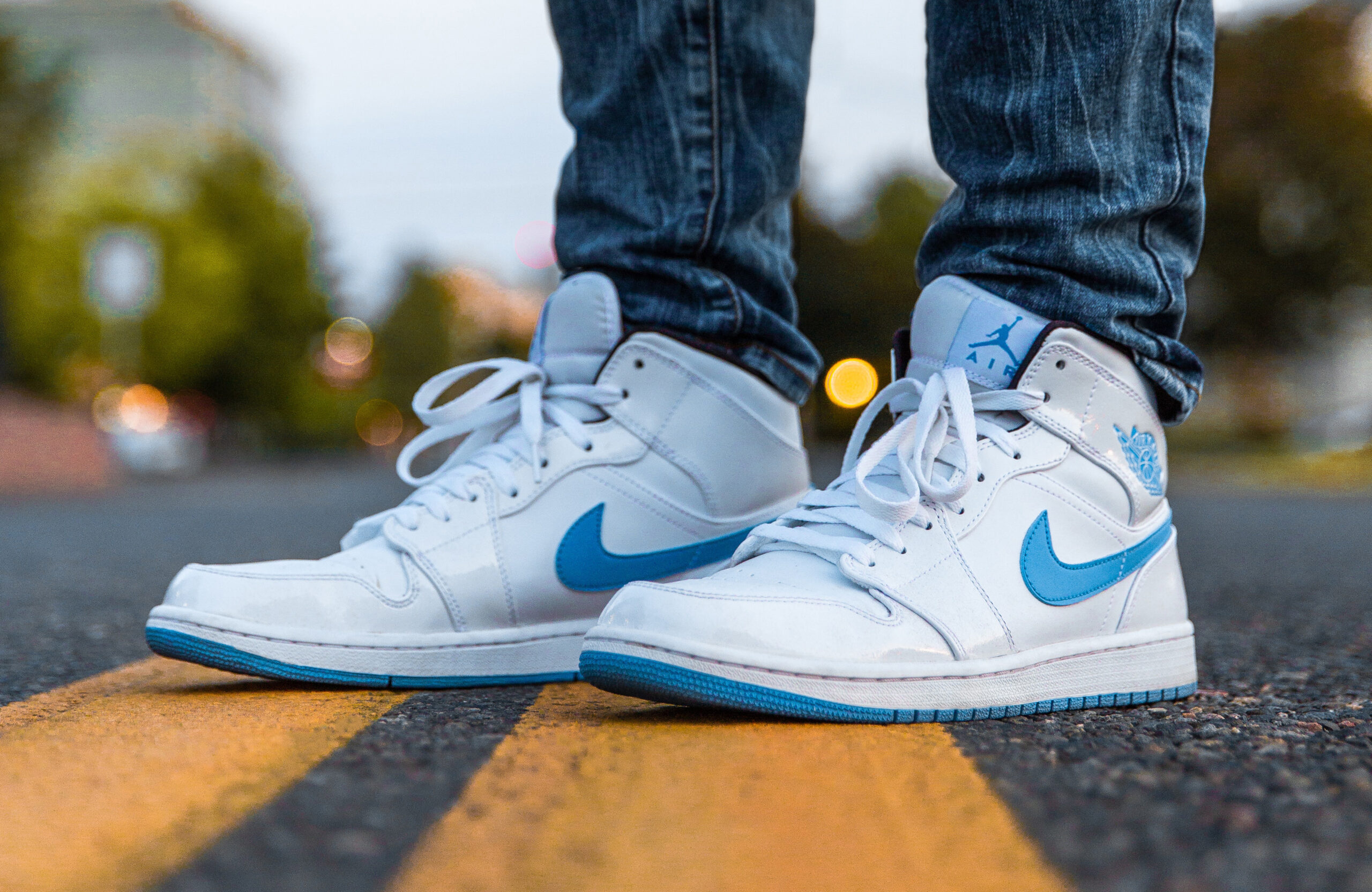 Jordan is a successful brand of its own under the Nike flag. It's a tribute to basketball legend Michael Jordan.
Michael Jordan has won 6 NBA championships and 6 Finals MVP. He also had a lot of iconic moments that changed the sport. And people regard Jordan as the greatest NBA player of all time.
A year after exclusively creating the brand for Jordan in 1984, Nike launched it to the public. Its initial introduction to the market was basketball shoes. But in 2014, they released their first Jordan running shoes.
Jordan running shoes provide fashion and function. It comes with Nike's iconic Zoom cushioning and heel support. With its heritage, it's sure to be a quality pair. But its overall performance as a running shoe is lower than a pair of Nikes.
That doesn't mean it's all bad. Nike developed the Jordan running shoes with the same technology. And the Jordan brand is a quality and trusted brand by athletes. Many runners will still pick up a pair of Jordans. It looks good, it's quality material, and it serves its purpose.
But Jordans specializes in basketball shoes. And though you can run in basketball shoes, running shoes are better.
Why are Jordans so popular?
Jordans reached a level of popularity that other sneaker brands haven't. It became a must-have sneaker for everyone. Over the years, Jordans continues to be one of the most popular sneaker brands in the world.
Jordans are popular because it offers a certain level of exclusivity. That other brands don't have. These shoes are of high-quality materials like premium leather. Also, owning a pair of Jordans is a privilege for many people.
High-quality products
The main reason Jordans are famous is because they are high-quality products. Jordans provide extensive comfort and support. People continue to buy these high-performing shoes that last a long time.
Uniqueness
Another reason is Jordans are unique. Sneakerheads enjoy Jordan's unique style and design. Its one-of-a-kind look makes people want to buy it more. Unlike other brands with generic-looking designs.
Wide recognition
Jordans is one of the few brands that both the masses and celebrities love. When celebrities and athletes wear a pair of Jordans, it becomes sought-after. It leaves the brand more desirable and in demand.
Limited release
To maintain its exclusivity, Jordans have limited product releases. These limited releases heighten the consumers' desire to buy. It also makes them buy the products at an even higher price.
Status symbol
The Jordan brand is after the basketball legend Michael Jordan. And his brand became a status symbol for the masses. The brand embodies Michael Jordan's excellence on the court. And it adds to the Jordan's popularity as everybody wants to "be like Mike."
What's the difference between basketball shoes and running shoes?
Choosing the right shoe for your chosen sport is one of the most important decisions you have to make. You have to pick one before you start playing or training. The right shoe will help you stay clear of getting injuries.
Many assume that you can run in any shoe, including basketball shoes. But every shoe has specialized designs to serve its function.
Running shoes are lightweight and comfortable. It's for long-distance outdoor running. In contrast, basketball shoes are heavier and bulkier. It provides stability on the court.
Take a look at the differences between basketball shoes and running shoes.
Basketball shoes
Basketball shoes have specific designs to endure the intensity of the game. It supports the player's speed, jumps, and sudden movements. These shoes also act as shock absorbers as players jump, dunk, and land on their feet.
Basketball players run an average of 105 short sprints per game. They also move and change directions every 2 seconds. That's why they need shoes that can support quick changes in directions.
Basketball shoes also provide ankle support to allow players more flexibility. As such, basketball shoes have bulkier designs than running shoes. These shoes are all about support and stability for quick movements.
Also, the heel cushioning is different on basketball shoes than in running shoes. The cushioning in basketball shoes concentrate on the mid-foot. So the sole is lighter, giving you room for extra steering.
Basketball shoes don't have the same cushioning that running shoes provide. And it can be a problem that may lead to foot or ankle injuries.
The outer soles of basketball shoes help with traction while playing. Basketball soles give you better traction in wood or asphalt floors. Basketball is an indoor game. So basketball shoes have specialized soles for optimal performance.
Basketball shoes handle quick and sideward movements better. But it doesn't help with your foot movement and gait.
What about running shoes?
Running shoes
Running shoes help you run long distances. So, its design caters to your gait and stride. Unlike basketball shoes, running shoes are smaller and lighter.
Running shoes have designs that provide the most comfort for long hours. These shoes protect your heel and ankles. It also gives you the ability to move freely without worrying about any foot injuries.
Running shoes have cushioning that protects your foot when it hits the ground. But running shoes are still lighter and more bendable. The best running shoes feel like you're not wearing anything at all.
Running shoes are not fit for jumps, lands, and quick-cut directions. They are for forwarding movements and repeating strides.
You should never wear running shoes when playing basketball. Running shoes don't provide the ankle support that the game requires. And your chances of getting injured are very high.
You can wear basketball shoes for short-distance running. But it's not an ideal option. Your feet will get tired easier, and you'll feel heavier when running.
What are the types of running shoes?
To increase your efficiency and comfort in running, find the perfect running shoes. Many factors affect shoe selection. You have to take your training goals, weight, foot type, and gait into consideration.
There are three types of running shoes by feature:
Stability
Motion-control
Cushioning
You have to pick one depending on what your body type needs. Then there are types of running shoes depending on your activity.
To find the perfect running shoes for you, you first need to find your foot type. There are three different foot types: low arch, neutral arch, and high arch. The arch affects the way your foot rolls. It also helps you determine what kind of shoes you need to prevent injuries.
To check for your foot type, take a look at the wear of your running shoes.
If your shoe shows even wear, you have a neutral arch.
If the wear is in your inner soles, you have a low arch.
If your outer soles show excessive wear, you have a high arch.
After determining your foot type, it's now time to choose the shoe type best for you.
Stability shoes
Stability shoes are best for runners with neutral or normal arches. These shoes are a good mix of support and midsole cushioning. It provides both rigidness and flexibility. If your feet tend to go inward, you will benefit from wearing stability shoes.
Motion-control shoes
Motion-control shoes are all about your running gait. These shoes are stiff and help shape how you run. Motion-control shoes are an excellent fit for flat-footed runners with low arches.
Like stability shoes, motion-control shoes prevent your feet from going inward. But these are heavier and for more extreme foot types that tend to overpronate.
Cushioning shoes
Cushioning shoes are lightweight and flexible running shoes. These are best for people who have high arches. Cushioning is important to make you feel more comfortable while running.
How much cushioning you need depends on you. Light runners are okay with light cushioning, while heavier runners need more.
There are also types of running shoes depending on your chosen activity.
Not all running shoes are the same. So you have to pick based on what specific purpose you're going to use it.
Daily trainers
Best for everyday use. Daily trainers are durable, comfortable, and flexible. You can use it for your daily runs, long runs, or treadmill runs.
Built with stronger materials, daily trainers can endure wear and tear. These are the best choice for training before race day.
Spikes
Spikes are the lightest running shoes. They often weigh less than 140 grams. Spikes are best for short and long-distance sprinting.
As the name suggests, these shoes have plastic or metal spikes embedded on the forefoot. These spikes offer better traction on the field and tracks. Unlike daily trainers for regular use, spikes are best for racing.
But spikes are only ideal for cross-country and track racing. If you want to race in a marathon, you should wear racing flats.
Racing flats
Racing flats are perfect for road races. They are lighter and stiffer than trainers and have more cushioning. Racing flats are often used on race day and not for regular training.
During training, you can use your daily trainers. But you still need to train in your flats before race day. So you'll know how they feel before the race.
Trail shoes
If you plan on running off-road tracks, trail shoes are the best fit. Trail shoes are for off-road running activities. These shoes can withstand rocks, mud, and uneven surfaces.
Trail shoes vary in cushioning and size. Some look like racing flats, and others like hiking boots. Your choice depends on what terrain you're running on and the distance.
What Jordans are the best for running?
Nike released a line of Jordan running shoes. And like its basketball line, there's a lot of choices. Here are the best Jordan running shoes according to users:
Jordan Grind. The Jordan Grind is a comfortable and lightweight running shoe. It has responsive cushioning perfect for intense training. Runners and casual wearers both like the Jordan Grind.
Jordan Zoom Tenacity 88. The Jordan Zoom Tenacity 88 comes in a gorgeous design. It's lightweight, comfortable, and offers enough bounce. Consumers find it suitable for both running and walking.
Jordan Zoom Trunner Ultimate. The Jordan Zoom Trunner ultimate is a breathable and ultralight running shoe. These running shoes are ideal for conditional and speed training. And a great fit for athletes with neutral gaits.
Jordan React Havoc. This road running shoe is a versatile shoe for an active and fashionable lifestyle. Its midsole and traction capacity fit individuals that move a lot. Its cushioning system is also excellent in keeping your foot secure.
Jordan Air Zoom Renegade. The Jordan Air Zoom Renegade doubles as a casual and running shoe. It's a comfortable running shoe with plush cushioning. Compared to the other Jordan running shoes, the Air Zoom Renegade is bulkier.
Jordan Air Zoom 85 Runner. Ideal for neutral runners who don't overpronate. The Jordan Air Zoom 85 Runner has an ultralight design to enhance speed and comfort.
Are Jordans worth the money?
The short answer: yes. Jordans are worth the money. Jordans are good shoes made with high-quality materials. And a pair of Jordans will last you a long time. Plus, Jordans unique status makes it a good investment.
Jordans are stylish, durable, and comfortable. And they have shoes designed for what you need like running or basketball. Even if you're a casual runner or walker, you can find a pair that suits you.
If you're a sneakerhead and into collecting, Jordans are an excellent collectible. Today the Jordan brand generates $3 billion a year for Nike. And that is proof that Jordans continue to be a successful line.
Also, Jordans market value continues to appreciate over time. So a pair of Jordans you bought for $500 may very well double or triple. It's a good investment.
In the end, it still depends on what you need. Consider your sport, activity, and your budget. When looking for the right shoes for your sport, it's more important to look at the features than the brand.
But if you have some bucks to spend on shoes, then splurge a little.