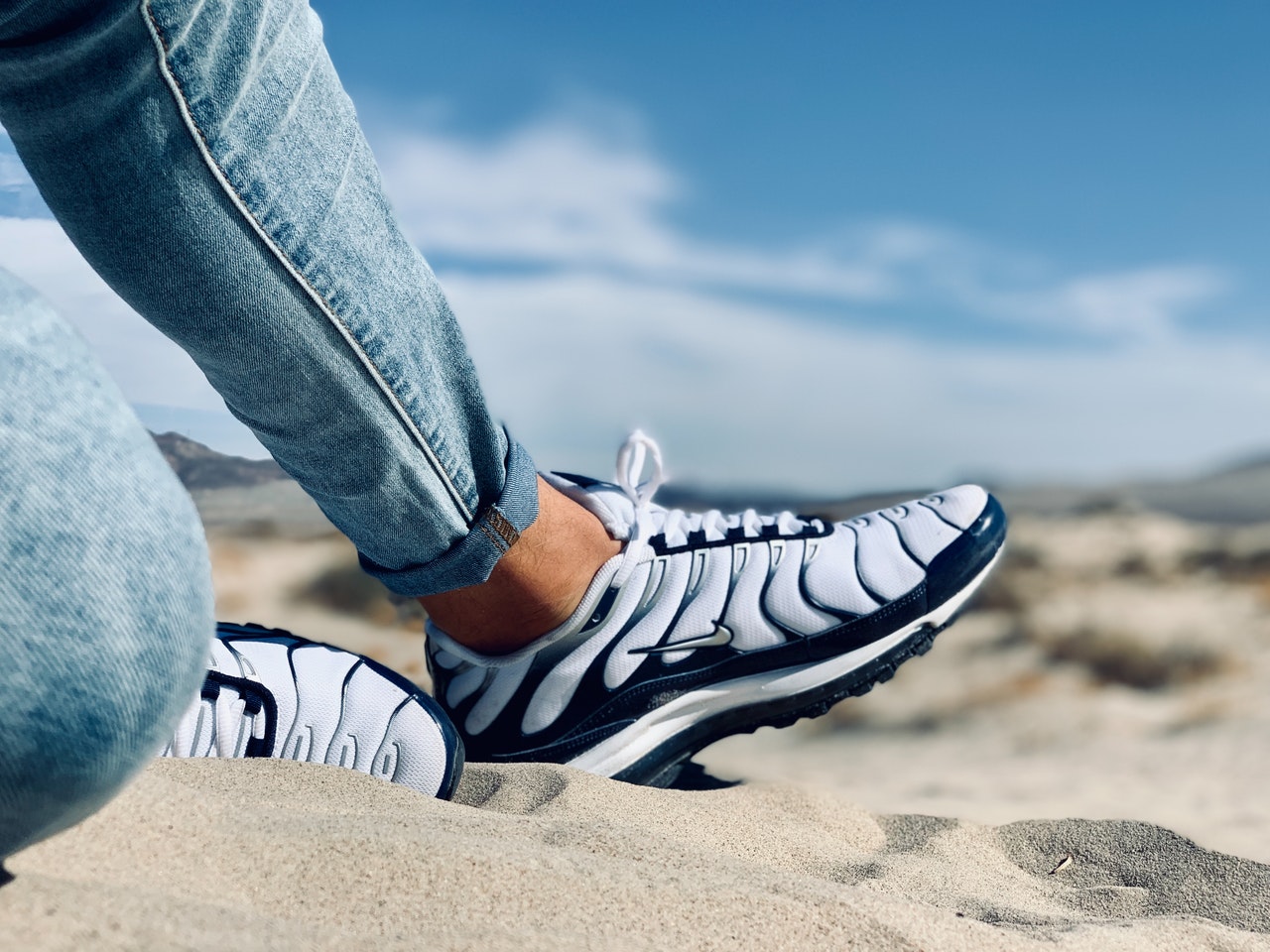 It is essential to take note of how sensitive the sneakers are. It would help if you always looked for a comfortable combination of cushioning and a solid push-off platform. It would be best if you also considered the responsiveness of the shoe and the balance of cushioning comfort and durability.
Nike Air is one of the best shoe lines of all time and probably the most groundbreaking, debuting in 1978 with the Nike Air Tailwind.
Generally, Nike Air Maxes are not good for running. There are more comfortable running sneakers on the market that will do the job much better. While some versions are suitable for short runs, if you plan on jogging three times a week or more, you should consider upgrading to a proper running shoe.
If you're under the age of 30, you've undoubtedly seen Air Maxes for the majority of your life. The Swoosh signifies that Nike uses pressured air to provide lightweight footwear via a flexible, durable membrane.
Nike's shoe line, the Air Max, is one of the most well-known sneakers on the market. On impact, their exposed air pockets compress and then restore to their original shape and volume flawlessly.
It's worth noting that no brand has ever created a perfect running shoe, despite the excitement that surrounds every new sneaker release. Every runner has different footwear requirements, but with shoes like the Air Max 360, any sensible person would agree that current Nike has come closer than most.
The Nike Air Max 360, for instance, adheres to the majority of people's running shoe guidelines.
The Nike Air Max 360 is famous for its cushioning, stability, and long-term use. The first thing you'll notice about Nike 360s is that they're a lot lighter than most sneakers in their category. They cost $160, which is a little more than comparable models.
Another feature that stands out is that the shoes do not slide around, which is familiar with other shoes. Furthermore, these will not cause blisters.
The Nike Air Max 360s are stiff at first, but they become fit and comfortable after a few runs. The shoes also feel more sturdy and allow your ankles to relax, according to users.
When it comes to cushioning, we're delighted to report that Nikes did a better job than other brands of cushioning without adding weight to the shoe. As a result, you will barely experience any exhaustion or aches and pains.
Nike considers the Air Max to be a watershed moment for runners, as it features a full air cushioning system rather than foam when it comes to comfort. You'll get "360 degrees of Nike Air cushioning" as a result of this. And, with the foam compressed by 40% after 300 miles, the 360's Air Sole allows the shoe to perform beyond its range.
Finding the appropriate running shoe for your foot is more of an art than actual science. While many runners experiment with several brands and models until they find the proper fit and functionality, these ideas can help you cut down on your trial-and-error time.
Look for a shoe that provides good stability and support while allowing your feet to move quickly and organically through the stride. The shoes should feel good throughout the stride, from toe-off to touchdown, to help alleviate stress on any region of your foot.
Why is Nike Air Max so Expensive?
Nike Air Max is a footwear line created by Nike, Inc., with the first model debuting in 1987. You can distinguish the midsoles of Air Max sneakers by flexible urethane pouches filled with pressurized gas that are visible from the outside of the shoe and meant to offer to cushion underfoot.
The Nike Air Max range of shoes is well-known and can cost hundreds of dollars. They're so pricey due to their high quality and an ever-growing list of collaborations with renowned athletes and world-famous artists.
Tinker Hatfield, a former Nike store designer, came up with the idea for Air Max. In the 1990s, you can see Jerry Garcia of the Grateful Dead and Jerry Garcia Band wearing the Nike Air Max at the famous show.
All Air Max shoes have one or more translucent pouches of compressed gas placed in the midsole visible from the outside of the shoe, as the name implies. Their stated objective is to give superior cushioning to standard foam while simultaneously lowering weight. You can also refer to them as "Air units" or "airbags."
The size, design, and number of air units vary depending on the product line; the "vintage" Air Max 1 has just one small team under the heel, while the modern Air VaporMax has an entire midsole made up of air units with no traditional foam.
Sneaker trends come and go, but the renowned Air Max brand is always in the news and on our wish lists. Nike's bubbling beauties continue to influence the sneaker sphere as we know it, riding on decades of history and an ever-growing list of collaborations.
Many subcultures, such as hip hop and gabber, are fans of the brand of footwear.
The brand, particularly the Air Max 99 model, had such a boom in popularity in Japan in the mid-1990s that it spawned a practice known as "Air Max hunting."
The sneakers' exorbitant prices prompted a series of muggings in the generally quiet country, with people assaulting and stealing from Air Max wearers. Even worn shoes were in high demand, and fakes became a significant issue.
Is Nike Air Max Comfortable?
The first pair of sneakers to feature Nike released a visible Air cushioning unit in 1987 under the name Air Max 1. It completely revolutionized athletic sneakers, and Nike Air Max shoes have been a coveted item ever since.
Marking the 90s but later years, sneakers from this line have reached gigantic fame, with some of the models having become the most iconic footwear ever to exist.
Generally, the Nike Air Max shoe line is very comfortable to wear all day, according to a few reviews. The upper mesh material of the Air Max provides breathability. Based on several user reviews, the shoe feels very lightweight. Additionally, the shoe gives an excellent and perfect fit.
The combination of that massive Air Unit and the secret foam that Nike uses then results in a shoe with excellent cushioning and softness. This shoe is quite comfy to wear, and I believe these would make ideal everyday shoes.
Nike shoes, which make them feel extra comfortable, are often made with dense cushioning in the midsoles to absorb shock. In addition to that, the tongue and upper portions feature soft padding that helps them fit nicely, with additional padding around the ankle area, too.
The Nike Air Max is one of the most famous sneakers ever made. The shoes' exposed air pockets are as powerful as the Air Jordan's Jumpman logo. If you're under 30, you've probably known the Air Max your entire life, and you're probably able to understand its many upgrades with landmarks in pop culture or your life.
However, the now-omnipresent Nike Air Max design was once the controversial and daring idea of a pole vaulter who traces his roots back to the storied track coach Bill Bowerman and Steve Prefontaine-era Oregon Track and Field.
The Nike Air Max's first designer, Tinker Hatfield, drew inspiration from the Georges Pompidou Centre in Paris. He saw it as an inside-out building, with its innards are on full display and without any exterior walls.
According to a documentary, he widened the air pocket of the Tailwind and separated some enclosed heel foam to expose the air cushion. In short, an inside-out shoe.
The Air Max 1 was born a bulky sneaker with a window to Nike's bigger-than-ever air cushion. Although the company has increased the air pocket size over the years, the new Nike Air Max shoes utilize the same basic design and materials as the originals.
Does Nike Air Max fit true to size?
When it comes to good footwear, one of the most critical considerations is fit. Unfortunately, one of the most severe issues in footwear is fit. According to footwear industry statistics, 60 percent of people are wearing the wrong shoe size at any given time.
Every year, half a million people in North America complain about buying the wrong shoe size.
The Nike Air Max runs true to size, so choose your standard size. They are, however, on the small side, so if you have a wide foot, getting a half-size larger is recommended to ensure maximum comfort. Furthermore, they are comfortable, and you can even wear them while touring the city.
Nike shoes are notorious for running small. Most consumers who have purchased Nike shoes before usually order a size up. If your feet are wide, you should obtain a pair that is 12 sizes larger. Nike also has a lot of models that run true to size and very few models that run large.
Air Max runs true to size for the majority of consumers. Air Max 1, Air Max 90, Air Max 95, Air Max 270, and Air Max 720 are among them. However, some people believe the Air Max 270 to be a little too narrow. If you have big feet, you should get half a size higher in the Air Max 270.
Although Air Maxes are no longer the most popular running shoes, their enormous influence in the fields of music, fashion, and celebrity has eclipsed their lack of performance. They're one of the most well-known and sought-after sneakers on the market.
The Nike Air Max 1 debuted in the same year as Public Enemy's debut album, and a recent collaboration with British rapper Skepta sold out in minutes. Associations between Air Max and Patta, Foot Patrol, and Supreme are widespread, and you can find the sneakers on the Instagram feeds of the world's Hadids and Jenners.
The Air Max 1, 90, 95, and 97—the most popular shoes when they were first released—have seen numerous remakes from outside designers and Nike's creative team. New technologies like VaporMax and Flyknit extend the shoe's thirst for innovation into the future.
Are Nike Air Max non-slip?
Nike is a well-known brand for athletic and recreational footwear. Nike does not make shoes for the workplace, such as for industry, restaurants, or hospitals. Nike primarily focuses on high-quality athletic sneakers. Although the Nike shoe has excellent traction, it is not "non-slip."
Although Nike Air Maxes are a good pair of an athletic shoes with good traction, they aren't considered non-slip footwear. A shoe's traction does not automatically make it "non-slip."
The traction characteristics of the Nike Air Max assist it in clinging to a smooth surface. You can see many people use the Air Max with an anti-slip feature in the outsole design in restaurants and hospitals with soft flooring. Chefs and nurses prefer to wear Nike slip-resistant shoes while on the go.
If you operate in an environment where sliding or falling on a smooth floor is a risk, you should wear slip-resistant or non-slip shoes. Non-slip shoes have a few distinguishing features. Most shoe outsoles are constructed of graded rubber for excellent traction and are for gripping the ground.
The tread has grooves with adequate channeling beneath the shoes, allowing mud and residue to move through readily. For a wet environment, these non-slip shoe treads are moisture resistant.
In the outsole portion of non-slip shoes, rubber components play a significant function in providing traction on the surface. The grooves in the shoe protect you from falling and slipping on the ground. The more tracks on the steps, the more secure they are and hence the more slip-resistant they are.
To make the shoe slip-resistant, the layout of the grooves in the tread is also significant. When you step on a smooth floor, the print helps to build a hold and prevents you from slipping.
When the rubber tread meets the ground, however, the greasy surface becomes dry. Nike made the rubber outsole to remove liquid from the exterior your shoes come into contact with. As a result, you won't have to worry about tripping on the floor.