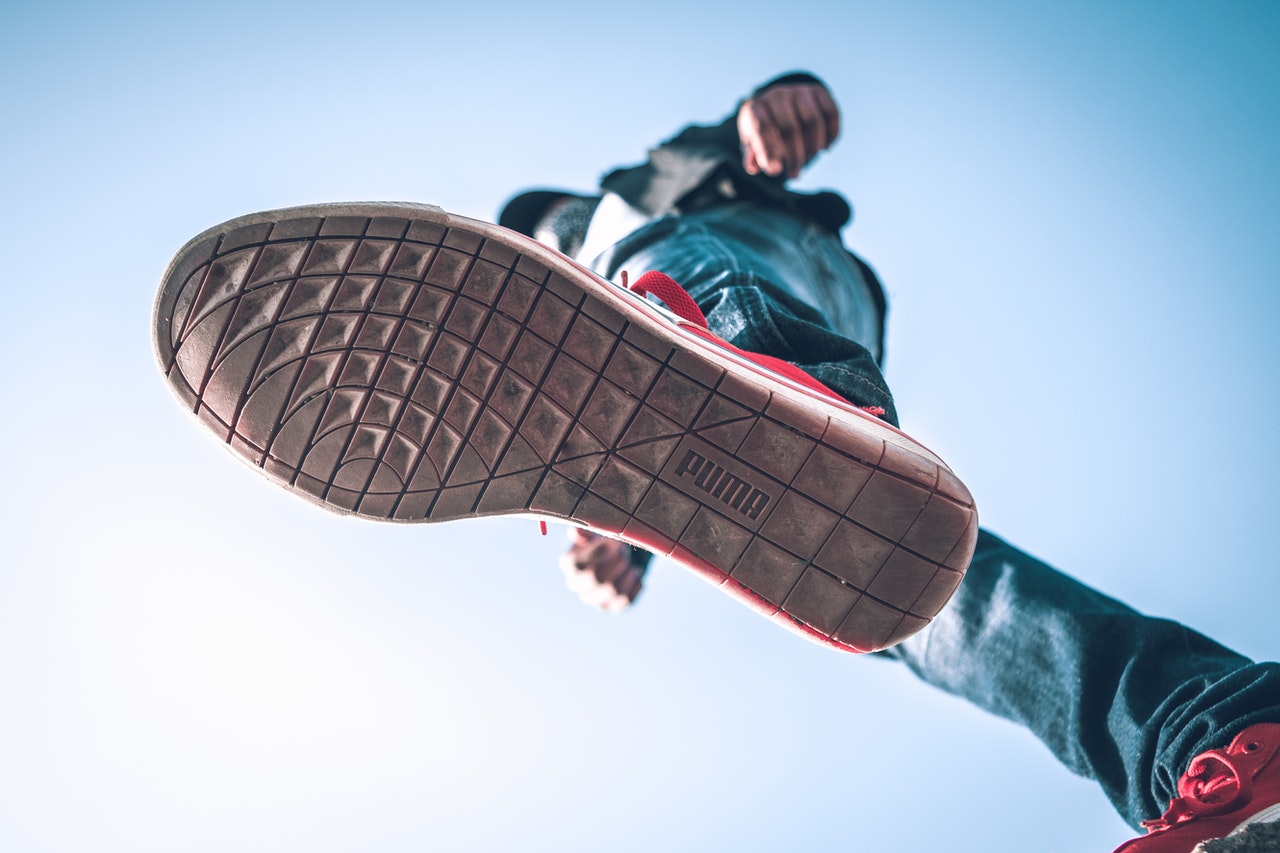 In 2020, the sports footwear business in the United States generated around $14.1 billion in revenue. According to the Consumer Market Outlook, you can expect the company revenue in this market to grow to 18.3 billion dollars by 2025.
Rudolf Dassler started Puma in 1948, and the brothers split the assets from their previous business evenly. Some of the world's top and most gifted athletes throughout the ages wear Puma items.
PUMA has amassed a sizable collection of running footwear over the years. PUMA running shoes are constantly developing their resources and construction to provide just the right kind of support and cushioning without sacrificing quality, making them good for running.
Puma's primary sport, running, has been represented worldwide from the 1952 Olympics to today's world championships. They are lovely for both amateur and professional runners, and they're inexpensive to both. Puma also has options for those who prefer to train at the gym.
Puma's running shoes offer enough cushioning and support while maintaining a light and breathable upper. They also provide different shoes to match your particular demands, whether you need something cushioned and durable for long-distance running or you want to shave a few seconds off your pace.
Puma's running shoes are also available in a variety of material combinations. Puma often uses Traditional or vulcanized rubber, biodegradable plastic foam, or various synthetics to make the soles.
The shoes' uppers consist of leather, cotton, synthetics, or suede, a Puma trademark material. Most of Puma's sneakers use traditional lacing, but there are also slip-on, Velcro, and Fit Intelligence self-lacing options.
Does PUMA make good shoes?
Puma is quickly becoming the most popular brand, and they are on the approach of overtaking Nike and Adidas. Their sales have risen dramatically in recent years, and if they continue on this path, they will pose a significant threat to several shoe brands.
Puma produces high-quality footwear that supports the foot and provides comfort, making it an excellent pair to wear on any occasion. They are trendy and comfortable. Not to mention, this company's shoes are also long-lasting and sturdy.
One of their strong suits is that, unlike other brands, they offer more discounts and promotions for the advantage of customers. Their shoes also add to the style and aim for their technologies to make you more comfortable.
People always hold their sneakers in high respect since they provide comparable quality to Nike at a lower cost. Puma is a German brand that is quickly gaining ground in the competition to take the top rank.
They are still a long way off due to prejudices and brand names, but they are making steady progress. When it comes to shoes, only two brands spring to mind: Nike and Adidas. Puma fills in the gaps, and today it is indisputably about the three names.
Puma is also of the few companies with a strong engineering and design department is PUMA. Puma made their shoes last, unlike Vans, whose midsole demonstrates heel drag after only 60 years.
Are Puma shoes comfy?
Puma began with a tiny amount of perseverance. The journey started with two brothers who had a knack for creating high-performance sports shoes.
Dassler Brothers Shoe Factory was founded in 1924 by Rudolf and Adolf Dassler. Dassler spikes had their big break in the 1936 Olympics when world-class competitors wore them and won gold medals. Since then, it has developed into one of the biggest athletic wear brands across the world.
Puma puts equal emphasis on the shoe's design and function. These shoes frequently have a streamlined style, unlike some sneakers. At the same time, they are also very comfortable. The majority of their footwear consists of soft foam that cradles the foot for all-day comfort.
The footbed in most of their shoes consists of a soft cushion that encases the foot for all-day comfort. I've taken them on many 10-mile hikes throughout the city and have never experienced any foot soreness.
Furthermore, its flexible sock collar conforms to your foot, making them easier to break in and avoid blisters.
Puma's core product, casual footwear, is unlike anything else on the market: Puma shoes are more stylish than sports footwear. Puma also has an Urban Mobility collection in collaboration with Hussein Chalayan, a world-renowned fashion designer.
Puma also produces a wide range of items. However, the models listed above have received the top ratings for their specific uses and attributes.
The breathability of Puma's sneakers is one of their advantages. They have a good assortment of options here that will keep you cool while you run. When determining breathability, it's essential to look at the fabric, whether woven or tightly knit, or the material in the top section.
Whether you're running in the heat or the cold, every sneaker you wear should be breezy so you can get the most from your workouts.
Do PUMA shoes last long?
If you buy high-quality shoes and care for them properly, resoling and re-heeling as needed, they can last five to fifteen years. Whether fixing the shoes is worthwhile depends on how much you paid for them in the first place, as high-quality leather resoling can cost anywhere from $35 to $45.
A pair of Pumas can last a long time with reasonable care and upkeep, but specific athletic types, such as basketball or soccer shoes, will wear out much faster. Surprisingly, some Puma running shoes can withstand a lot of miles and over 50 races without losing their effectiveness.
You should always consider the shoes' durability when buying a pair, primarily if you often use them when running or going to the gym.
Experts say that runners should replace a pair of running shoes after 350-400 miles of use.
All Puma sneakers consist of long-lasting materials that require little to no upkeep. Puma has a long history, and it put a lot of thought into the construction of its high-performance racing shoes.
Puma uses excellent, runner-friendly materials to create lightweight, breathable footwear. Keep in mind that keeping those materials clean is critical to maintaining their integrity if you're going with a knitted, formed fabric model.
Are PUMA shoes expensive?
It's all about finding the best possible value when it comes to the gear, tools, and supplies you need as a runner. No runner enjoys paying a lot of money for their running gear, and they naturally want to obtain the best deal possible on the apparel and products they purchase.
Puma shoes are not that expensive. Contrary to public opinion, Puma does not make many shoes with exorbitant prices, unlike other popular brands. Instead, you can expect to spend a reasonable price on a good quality shoe.
The public widely regards Puma running shoes as valuable footwear that any runner would appreciate. They have many features and advantages that can improve your workouts and keep you comfy and safe, and they have a reasonable price so that their durability and comfort will more than pay for themselves.
Getting a good price is a reasonable and reasonable goal, and it's critical because if you spend too much money on one or two products, you won't have enough money to buy the rest of your gear. This does not, however, imply that you should choose the lowest thing available. It's all about getting the best deal.
Puma is a reasonably priced brand, with the brand ranked third among the world's largest sportswear firms.
Puma, a renowned sporting goods firm, has set a long-term goal of becoming the world's most desired sports lifestyle company. Puma's most profitable markets are Europe and the Americas, which accounted for over 75% of the company's combined sales in 2020.
Is Puma a trendy brand?
The number of people who like something creates a trend. Like Facebook and Jordans, if it looks or sounds lovely. The ones who initiate a movement are public personalities or celebrities. People will believe that being dressed or acting like them will make them successful.
According to Google Trends, Puma has been around for seven decades, but it is now more popular than ever among modern-day shoe fans.
Puma has earned a reputation for contemporary products with an urban feel. Their modern appearance has continued to make them stay in the trends despite the changing styles of fashion. Because of their continuous effort to create something new, younger generations continue to frolic towards Puma shoes.
Hundreds of athletes have worn the puma silhouette throughout the years, from sprinters like Usain Bolt to footballers like Cesc Fábregas and Luis Suárez. She is currently a sponsor of international elite teams, including AC Milan and Arsenal.
It hasn't simply been tied to sports, though. Its success as a shoe and sportswear company has been built on the concordance of its designs with fashion trends, creating a new direction: sports fashion.
Despite being confined to our homes due to quarantine, Americans are unconcerned about getting all dressed up and having nowhere to go. The sneaker craze is still going strong. Therefore prominent sports footwear firms are continuing to release new styles.
From many perspectives, for PUMA, the pandemic served as an accelerator: according to Business of Fashion, the brand increased +20.7 percent and +17.7 percent in sales in the US and European markets, respectively, pushing the turnover in the first quarter of 2020 beyond.
Despite the period, the growth resulted in a profit of 190 million euros for the German government, exceeding expectations by 16 million euros.
What is PUMA famous for?
While Nike and Adidas are more well-known, Puma frequently offers comparable or superior quality products at a lower price. Puma offers a pair that fits you and your needs, whether you're running for a marathon, playing pickup football or basketball, or just matching your casual attire.
Puma is a German multinational firm based in Herzogenaurach, Bavaria, Germany, known for designing and manufacturing sports and casual footwear, clothes, and accessories. Puma is the world's third-largest sporting goods company.
The Suede Classics and Romas, two classic lifestyle Pumas, are the most recognized shoes in the range. With products like the Speedcat, RS-Series, and Future Rider, the firm has recently concentrated more on a more modern lifestyle shoe.
Aside from too many hot alternatives, the sheer amount of varieties available makes choosing a pair of matching Pumas a breeze.
Puma's success started with the endorsement of a well-known athlete, so it's only natural that brand collaborations and celebrity ties are at the company's heart.
The Puma brand gained popularity in the 1970s, 1980s, and 1990s as athletes wearing Puma items continued to win games. Linford Christie turned up at a press conference in 1996 wearing contact lenses with a white Puma cat embossed on them, attracting worldwide attention for clever marketing.
Puma's growing line of football-related products was the emphasis of the 2000s.
Usain Bolt was also largely instrumental for Puma's rise to prominence throughout these years. With the launching of the evoPOWER football boot and the presentation of its revolutionary football items at the 2014 FIFA World Cup in Brazil, Puma continues to build a name for itself.
More recently, notable collaborations include video game company SEGA, electronic instrument manufacturer Roland, and pop culture celebrities such as Jay Z, The Weeknd, Selena Gomez, and Kylie Jenner, to mention a few.
When people mention Puma, the first association that comes to mind is music superstar Rihanna, who was named creative head of the womenswear brand in 2014.
Puma has been growing far faster than its competitors, and its stock has provided superior returns under the leadership of Adam Petrick, its global director of brand and marketing.
Puma, the sportswear company, announced sales of 5.2 billion euros worldwide in 2020, continuing its previous increase. Europe, the Middle East, and Africa (EMEA) had the highest sales share, accounting for 37.9%.
PUMA has continuously pushed sport and culture forward by inventing quick items for the world's fastest athletes. The brand has drawn power and credibility from its sporting heritage for more than 70 years.