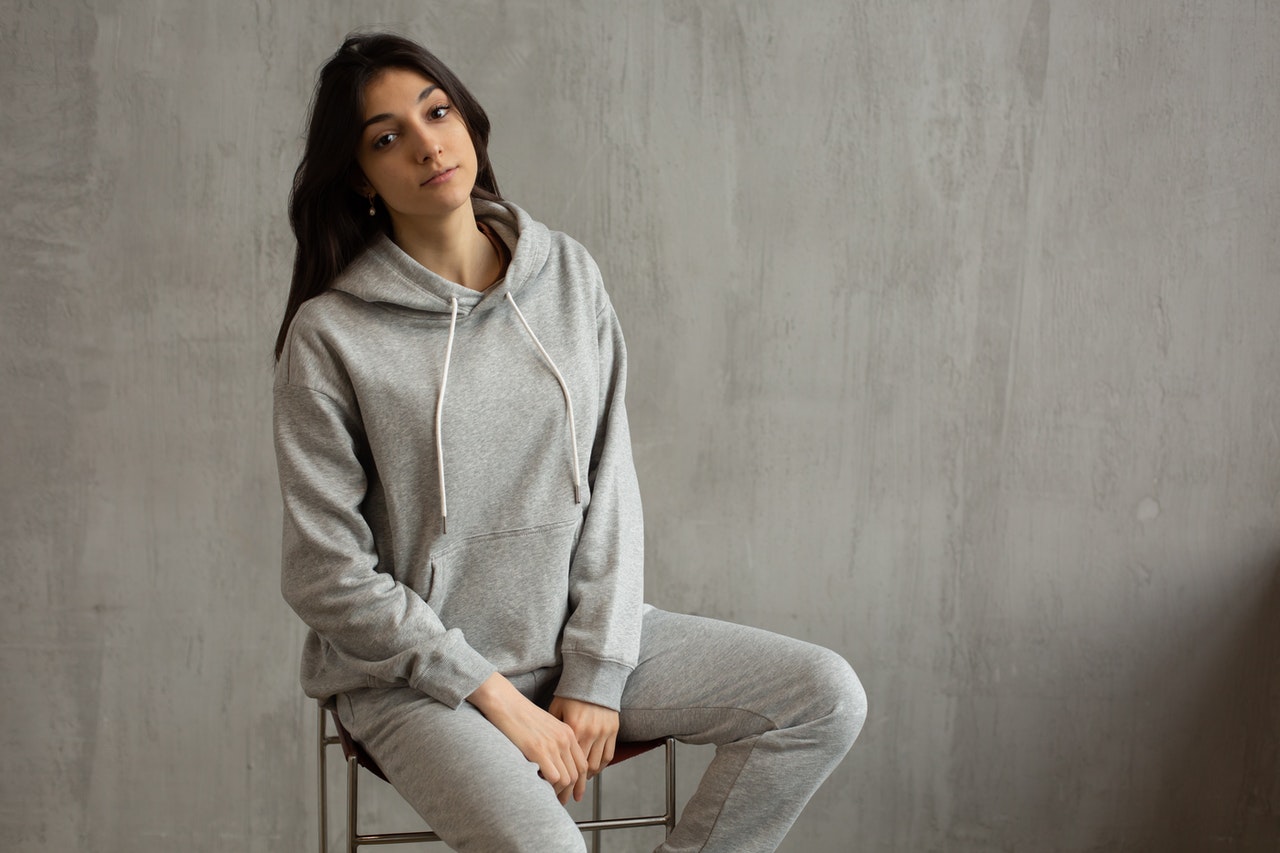 Sweatpants are not good for running long distances. You can wear it to run or jog short distances. But for training or marathons, sweatpants will not be an ideal outfit. Their material will not make you feel comfortable and slow you down when running.
Sweatpants are relaxing, comfortable, and trendy. It feels like your body can finally breathe from wearing your tight clothes from work. Almost everyone owns a pair of sweat pants, and I bet you do, too.
That's one of the reasons why most people would wear it anywhere. Since last year, when the world has turned upside down, almost everybody needs to stay home. The pandemic made the sweatpant's profit jack up.
But also because of the pandemic, work from home setup was the optimal solution. People are sitting all day and working in front of their computers and attending endless meetings. They became conscious and concerned with their health and lifestyle.
People want to do more exercise. They want to maintain an active lifestyle despite the limited resources and movement. That's where people started to think of running. It can be both an exercise and a way to breathe fresh air outside without worrying.
If you are staying home for work, you tend to wear one set of clothing in whatever you do. People started asking if they can run in clothes that they would usually wear at home. Some of it are leggings, sweaters, tank tops, and, you guessed it, sweatpants.
Is it okay to work out in sweatpants?
You have more freedom now what you wear and when. You can see most people are dressing up casually. The majority are open and accepting of this kind of unspoken rule. If people thought of running in sweats, they have for sure thought about wearing it while working out.
You can wear sweatpants while working out. Especially in cold months when you need that extra layer of protection. Its material will help generate heat. That is great in releasing toxins and excess water weight.
If you always go to the gym, you must have noticed that many people wear sweatpants while working out. It helps make their body produce more heat and keep them warm, especially in gyms that are a bit cold and chilly.
Suppose you are doing your regular bench press, squats, or pull-ups. Wearing a pair of sweatpants would not be a problem. It won't hinder your movements and would make you feel light and comfortable while working out,
If you are doing an outdoor workout, you can always use it as an extra layer to keep you warm. After all, it is helpful and much safer to exercise with warm muscles.
Are shorts better than sweatpants for running?
People like running in any comfortable clothing that they have. Shorts are easy to slip on and comfortable to wear. Girls like shorts because they are cute and fashionable. Boys like it because they are practical and stylish.
You don't need to think a lot when buying a pair of shorts. It's easy to choose, and it's inexpensive. It is available to almost everybody. It is why shorts are one of my favorite clothes to wear when running.
Shorts are better than sweatpants for running long distances. They are breathable, lightweight, and less distracting. They will not feel sticky and warm when you start sweating. They also provide freedom of movement. They are perfect for outdoor running on a warm and sunny day.
If you are a conscious runner, you must have thought of better ways to improve your experience. Perhaps, you want to increase your speed. Or maybe it is warm outside, and wearing shorts would be perfect for your routine runs.
They produce thousands of running shorts are yearly. It is under different brands to meet the demand. It is popular in marathons and races and for daily exercise.
There is no doubt that shorts are suitable for running, well, not until the winter season. You can still wear shorts, but you need extra layers of protection from the cold.
What pants are suitable for running?
As good as it may be, but wearing shorts alone on a cold winter day is not just a smart move. During winter, the weather is chilly, and the sky is dark. It makes you want to stay cozy and warm. Most of the time, the majority of people would ditch exercise and stay in bed instead.
But seasoned and determined runners would not miss a day in training—especially when preparing for a race or a marathon. A day missed is a missed opportunity to be stronger and faster.
To keep up with training, people found ways to wear different pants. It should be something that can withstand the cold and the winter weather. Some prefer to wear longer bottoms when exercising.
Here are four pants that are suitable for running.
Leggings – they are comfortable and stretchable. Choose a pair that's made of nylon or polyester to ensure the most extensive flexibility. Ensure that it is not too thin when using it during summertime. It is to avoid a see-through wardrobe malfunction.

Joggers- are athletic wear that can help cause your leg muscles to warm up. But not too hot to trap the heat inside and leaving you with a hot and

Trackpants – the form-fitting design of track pants is perfect for running. It will not be restricting your movements. It is comfortable, and the material is close to your body. No extra and unnecessary material

Capri pants – popularly known as capris. They are longer than shorts but shorter than trousers. A pair of capris can be a perfect outfit for runners if they don't want to show too much skin. And they don't want to be too hot. It is comfortable and lightweight.

Do sweatpants make you sweat faster?
It was in the 1920s when they first introduce sweatpants. The primary goal was to provide a piece of comfortable clothing to athletes as they stretch. The company usually uses polyester or cotton and is typically heavy knit.
You will see it in TV shows, movies, or advertisements. Sweatpants are traditionally in grey. It is loose, looks comfy, and baggy. It would look like home if it were a piece of clothing.
But technology improves fast. People find different reasons why a piece of clothing is not suitable for an activity, just like sweatpants, not ideal for long-distance running.
Émile Camuset, the founder of Le Coq Sportif, introduce sweatpants to give comfort. Thus, wearing it for short runs or jogging wouldn't hurt. It is easy to wear, cheap, and highly comfortable.
Sweatpants make you sweat faster. Thanks to their material, they increase your body heat more quickly. They are also heavier, which adds to your body weight. They increase your effort and your sweat production.
It is the reason why sweatpants are ideal for cold weather. Whether you wear it inside your home or use it in your workout, it can keep you warm and comfortable at the same time.
Are sweatpants and joggers the same?
At one glance, you can say that sweatpants and joggers are the same. I can't blame you for that. They do look the same in many ways. They're both stylish, look and feel comfortable. They are cute, trendy, and inexpensive.
Sweatpants and joggers are not the same. Joggers are ideal for hot weather, and they have lightweight materials. While sweatpants are usually baggy, they have heavier materials and are suitable for cold weather. Both can give you flexibility for workouts and exercise.
Joggers usually have front pockets, cuffed ankles and are typically made with polyester. But sweatpants have Capri or boot cut fit and a drawstring waist.
It's good to know that wearing sweatpants or joggers is not required somewhere. You can wear whatever you want and make it fashionable and practical. You can wear any of the two whenever you wanted, and no one will lecture you about its difference.
It's just nice to know and be particular about things, especially about what you're wearing. You will be glad to know that both are available in many different colors. You can mix and match them with the rest of your wardrobe.
Do Sweatpants make you run slower?
Sweatpants are practical and comfortable when you do in-gym workouts or short-distance running. But it is not advisable for those who are running long distances. It is also not ideal for those who are training for races and marathons.
Wearing sweatpants make you run slower. Because of its thick material, it will restrict movement. Their material is not aerodynamic. They are also heavier than running shorts and pants, which increases the weight you need to carry.
Not to mention that sweatpants are making you sweat faster than usual. Its means that you are losing your fluid and energy way quicker than it should be. The friction between your legs and your baggy sweatpants will surely get in the way.
Even in winter, athletes running in marathons would prefer tight, flexible pants to help them run faster. It also increases the resistance of the wind. It will somehow interfere with your running speed.
So, if you're training for a race, better choose a pair of running track pants that went through scientific testing and has a practical design.
What are the best sweatpants for men and women?
There are several good-quality sweatpants in the market right now. You can buy depending on the style, use, and color that you prefer. Different brands are getting innovative in their designs. They are more practical to the target market.
Let's take a look at some of the best rating sweatpants this year.
Men
Women
Outdoor Voices All Day sweatpants
Richer Poorer recycled fleece sweatpants
Bather Ocean sweatpants
Noah Winged Foot sweatpants
Russell Athletic Cotton Rich 2.0 premium fleece sweatpants
Nike Sportswear Swoosh Plus-Size Pants
Topshop High-Rise Cotton-Blend Sweatpants
Cotton Citizen Milan Sweats
La Destresse Acid-Wash Sunrise Sweatpants
Tencel Maternity Joggers
Several others are fashionable and luxurious. You can buy one for as low as $29, and it is good enough. But you can also spend a little and try Adicolor Classics Double-Waistband Fashion Track Pants.
If you want to ensure the best quality and a high-fashion statement, there are choices for you. You can always buy hybrid sweatpants that are around a thousand dollars.
After all, it's your personal preference. It's your style, your comfort, and your money. Choose what you want, as long as you are comfortable and happy.