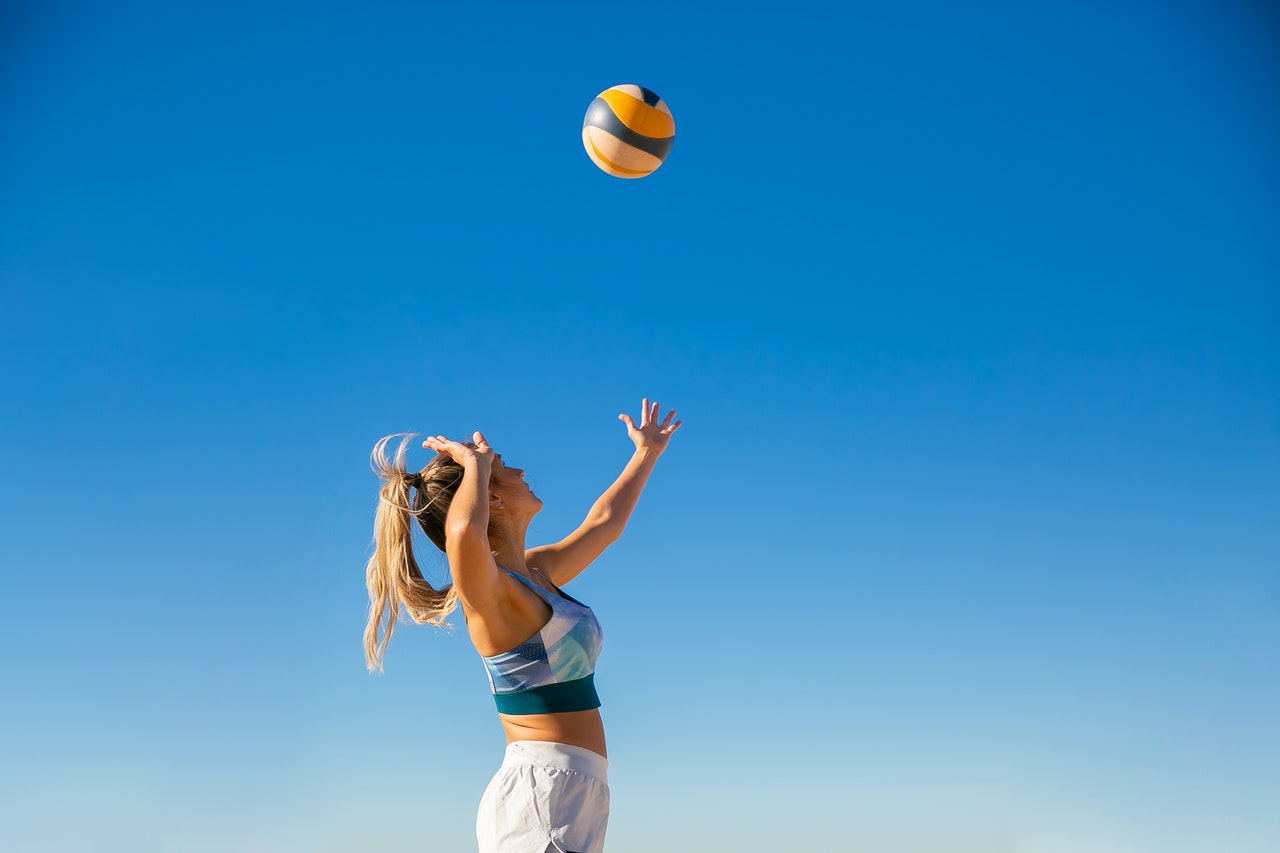 Being a student can be demanding and frustrating, especially if you plan to participate in multiple extracurricular activities.
There are around 3.82 million cheerleaders aged six and up (as of 2017). Female cheerleaders account for 97 percent of all cheerleaders. However, men cheerleaders account for nearly half of all collegiate cheerleaders.
In contrast, there are over 500,000 student volleyball players in the United States as of 2017.
You can do both volleyball and cheerleading; the key is to strike a nice balance. This has been done before by a few people. You will learn how to be responsible and manage your time by participating in these activities.
Finding the right balance for everything is a talent that will serve you well after graduation.
It will help if you keep in mind your established timetable and obligations to assist you in managing your time efficiently. After all, scheduled practices, sports, contests, and school are all known and planned for you.
By adding these known commitments to your calendar or planner, you can figure out how much time to spend on schoolwork, study, and leisure.
Because you're adding another activity to your course load, you may have to give up some of your other interests. That could mean giving up any future social gathering with friends in favor of practice or an away game.
You should always make a schedule ahead of time. You can plan weekends with pals without having to worry about other commitments. It's critical to enjoy your leisure time to live a healthy, balanced existence.
Can you do cheer and another sport?
On any given day, every person on the planet has a million ideas, thoughts, tasks, and so on flowing through their heads. While we are all preoccupied with various areas of life, one thing that stays constant is the passage of time.
You must have excellent time management abilities for your work-life balance to be helpful and of a healthy quality. When individuals use time management skills, they will recognize when they dedicate too much time to one aspect of their life, whether it is a job or their personal life.
Many athletes, including cheerleaders, participate in multiple sports at school. Many student cheerleaders also participate in other sports, such as basketball, volleyball, or another. The cheering lifestyle is time-consuming enough as it is, but that doesn't mean you can't add another one to your schedule.
You must handle two different team schedules to attend practice, games, and competitions for both.
Whether you've recently joined the cheer squad and another sport's team or are thinking of joining another, the first step is to look at the schedule and determine if you'll have time for both.
Cheerleading is a year-round commitment for many school squads; there is no off-season.
From December through April, however, the schedule is lighter for squads who do not compete. Consider the other sport you're joining: If you know ahead of time which season will necessitate more time for your sports, you might want to consider reducing your other obligations.
Whenever the season for each sport starts, you must always carry a day organizer with you. It will serve as your life raft. Make a list of all practice sessions, games, tournaments, and other needed activities for the entire season. This will allow you to check if any conflicts exist.
If you notice a conflict, contact your coaches right away. If you have a game on the same day as a practice for the other sport, try to skip the training. Alternatively, check if you can make it to either the first or second half of the game, as well as the first or second half of practice.
Finally, you'll have to choose which is more vital. Surviving It's time to put your plan into action and get through the season effectively. Recognize that to devote 100% of your attention to both sports. You may need to limit your social engagements with friends and family.
Your weekends may need to be dedicated to practice or to catch up on schoolwork and to study.
On Saturday, you might not have time to watch your favorite TV show or go to the movies. These are, nevertheless, the costs of having a hectic schedule.
If you start to feel overwhelmed or scared that you won't complete all of your tasks, seek assistance. A teacher or coach may be ready to extend a deadline or allow you to miss half an hour of practice to study for an exam.
How do you cheer for volleyball?
Several criteria determine the ideal manner of doing a cheerleading routine. It's more than just yelling and flailing your arms. Cheerleaders' movements must be clean, precise, and in harmony with the rest of the squad.
They must use their voices appropriately and correctly pronounce each word for it to be perceived clearly.
Since not every school requires cheerleaders to attend volleyball games, volleyball cheers can be challenging to discover or write. It's vital to develop appropriate shouts for the game when you're cheering at a volleyball game, but you should also know the game well enough to cheer at the correct intervals.
During a volley, you can also choose to clap and offer a shout-out for good plays. You can applaud, jump, or cheer when someone scores a point. It's entertaining if the entire squad can agree on one jump and perform it in sync every time a point is scored and say something along those lines.
This is very useful if the volleyball coach does not want the cheerleaders yelling volleyball cheers throughout the game.
Cheerleaders use Volleyball ace shouts to either encourage or applaud the event known as an "ace," which occurs when a serve from one team clears the net and lands in-bounds without being touched by any of the opposing team's players.
A volleyball ace is sometimes attributable to luck, although it is more commonly due to talent. It's a crushing feeling for the side scored on and huge adrenaline for the serving team.
As a result, shouts designed expressly for ace events have a more significant impact. They're as obnoxious as the dish itself. Some cheers may need to be toned down since they might become so aggressive that they insult the opposing side.
Cheerleaders should also make sure the coaches aren't offended before arranging an all-out cheerleading session during time-outs. Inquire about their preferences for cheerleading during a game's rest.
Coaches are usually aware that cheerleaders are there to encourage them and don't care about cheering during breaks in play. This is an excellent opportunity to engage the audience and get everyone enthused about the team.
Is cheerleading a sport?
Cheerleaders give the same amount of effort as any other athlete. They devote the same amount of time to running routines and ensuring that they have flawlessly done the act. Like a football team running a play, if cheerleaders don't practice correctly, you risk gravely harming yourself and the flyer.
Cheerleading is a demanding sport that has received widespread notice. Not only is it competitive, but it's also physically challenging. Recently, the International Olympic Committee (IOC) officially recognized cheerleading as a sport.
Cheerleading would undoubtedly come into the sports category, considering the definition of a sport is a competitive physical activity. Cheerleading has evolved into a highly rigorous sport integrating gymnastics, dance, and stunting, even though it wasn't always today's activity.
The public often expects Cheerleaders to be physically active enough to perform in games for their school's sports teams. Still, they also frequently travel to competitions designed exclusively for cheer squads around the country.
Not all cheerleading teams compete, even though many do so at least part of the time. Some people support their high school teams. Cheerleading isn't considered a sport by many because it doesn't involve competition in these situations.
Cheerleaders may have an uphill battle to get their abilities recognized as a sport by local school systems until most cheer teams compete for at least part of the time. This isn't to say that many cheerleaders aren't in better shape than the players on the teams they support.
Things have become more intricate and competitive, similar to "All-Star" cheering, which is distinct from American football or basketball, as the days of pom-poms and claps have passed.
Cheerleaders work hard to perfect their routines so that they can compete against one another. To develop a performance routine, each squad must engage in physical activity. In comparison to any other competitive sport, it is a problematic component of training.
Is cheerleading the most demanding sport?
Cheerleading has evolved into more than yelling supportive words from the stands. Modern cheerleading incorporates incredible gymnastics and flexibility, as well as dance and stunts.
If all goes well, a basket toss can launch a cheerleader 20 feet into the air and then safely land in the arms of her colleagues. It's easy to understand how cheerleading might be risky.
Cheerleading is one of the most demanding sports due to its training, conditioning, flips, and stretching. Cheerleading has a higher injury rate than any other female sport. As a result, over 30,000 cheerleaders visit the hospital each year for cheerleading-related injuries.
According to the National Center for Catastrophic Injury Research, cheerleading has more catastrophic injuries than all other sports in which women engage.
Cheerleading also placed second in both men's and women's teams in traumatic injuries, with cheerleading accounting for 65-percent of all injuries in minor sports.
Competitive cheer takes the sport to a new level, tumbling, stunting, and dancing through a lengthy routine. People often belittle Competitive cheerleading as a sport, resulting in contempt for participants who put in the same effort as those in other sports.
Cheerleading is frequently misunderstood by those who are unfamiliar with competitive cheerleading as a spectator sport. Competitive cheerleaders are constantly fighting the perception that they exist solely to entertain rather than to compete.
Cheerleaders are required to train on their tumbling and stunting talents outside of games and practices. Individual cheerleading fitness and training and games and practices are identical to that of other competitive sports like football, swimming, and volleyball.
Competitive cheer is a year-round sport due to the seven-month season and off-season workouts, conditioning, and training.
What is the most common injury in cheerleading?
To perform a perfect routine requires endless hours of preparation. Therefore, it's no surprise that most cheerleading-related accidents occur during practice.
In addition, to withstand both the physical and mental aspects of training, competitors must be prepared to manage anything from unanticipated landings in jumps and tumbling to uncontrollable falls from stunts and pyramids that did not go as planned.
As a cheerleader, you use your entire body, so having a firm core is essential for enduring the work of learning new techniques and the numerous repetitions required to perfect them.
Ankle sprains, facial injuries, concussions, hand- and finger fractures, and knee injuries are among the most prevalent injuries in cheerleading because of the acrobatic elements, robust, rapid motions, and landings from great heights.
Stunts and pyramids put the body under even more strain, increasing the likelihood of long-term back pain and overuse ailments in the wrists and shoulders.
Cheerleading was ranked 16th amongst sports with the most injuries in a recent survey.
Cheerleading is a year-round activity. Therefore, cheerleaders practice and perform for extended periods without the off-season that other sports have.
You will be able to prevent many of the injuries we often see in cheerleading today by focusing on strengthening your whole body through essential physical exercise.
You should also follow the rules for your team's level and take a few precautions like practicing on a foam floor surface, using correct shoes, having extra spotters, and following the proper progression.
Another way to avoid injuries in cheerleading is to ensure that the cheerleader has mastered basic skills before moving to more difficult ones. Higher-level tumbling and stunts are more difficult and dangerous to perform without a solid foundation in the fundamentals.