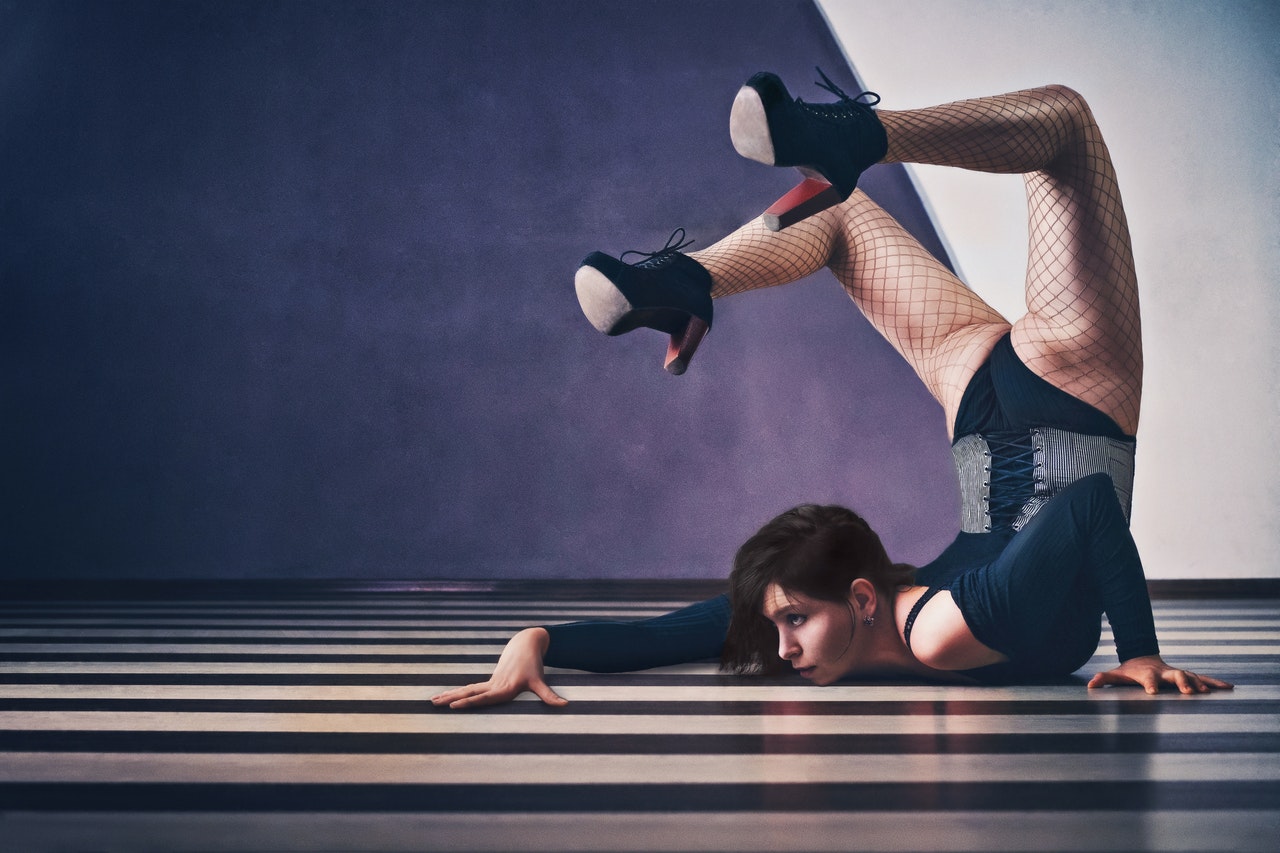 Cheerleading and gymnastics are in tight competition when it comes to flexibility training. They are a highly athletic sport that requires a great deal of fitness and expertise. But, to be able to identify which between cheerleading and gymnastics is the best, we must know how fun and beneficial each sport is.
In an instant, you may find both as vastly the same. They both employ powerful and robust moves that take time to practice and perfect. Cheerleading and gymnastics have tumbling and stunts in the routine. It may leave you confused as they can be too identical.
Yet, they may find it very different for those who have been to cheer and switch to gymnastics. Anyone who does either of the sport can directly tell you that they are nothing alike. Compared to cheerleading, gymnastics is more severe and physically demanding.
Gymnastics also requires more time to practice and refine the moves. The level of strength for gymnastics is greater than the strength in cheerleading. You must start young in gymnastics as it becomes challenging as the level increases.
Cheerleading, on the other side, is way more upbeat and pleasurable. It focuses on teamwork than individual stunts. If you were a gymnast during your younger years, it is easy for you to adjust to cheerleading.
So, between them, which is the best? Well, read on as we highlight the critical differences between cheerleading and gymnastics. It will help you pick the right sport for you!
Is cheer harder than gymnastics?
No, gymnastics is harder than cheerleading. You have to build more strength and willpower to make decisive moves in gymnastics. It is also one of the most challenging sports that mentally and physically engaging.
Here are the critical differences between cheerleading and gymnastics:
Foundation

Gymnastics builds an extreme foundation of strength and core not required in cheerleading. The strength and agility built by gymnasts are not built in an instant. It took them years to refine their technique and perfect every movement.

Most gymnasts start young to progress at different levels of gymnastics. Each level develops better core motor skills and strength. Having built these skill sets is a massive edge for gymnasts if they switch to a different sport.

Hours of training

Gymnastics requires you to spend 16-20 hours of training, while cheer needs 8-12 only. Practice time in gymnastics is longer compared to cheerleading. The latter will only need 2-4 times per week for 2 hours, while high school gymnasts must have 20-25 hours a week. The skills that should be built in gymnastics opt an athlete to spend hours of practice. Unlike in cheerleading, once you completed the routine, practice time can be reduced.

Social Differences

Gymnastics is a sport where you can build a friendship that lasts. The person you've been practicing since you began gymnastics can be a long-term friend. It is a sport where you can build strong relationships. However, it is less of a social sport as it is more of an individual sport. In cheer, it is a team sport. You work with a team and coach and practice the whole routine as one entry. Also, you work with cheer members of the same age as yours and the same skill level as yours. There is more social life in cheerleading compared to gymnastics, too.

Difficulty

As we have established, gymnastics is more complex than cheerleading. Cheer routines are more on synchronized presentation of skills and movements. It includes stunts and choreography that are usually watered down. Even if you are not as athletic, you can execute the moves well. In gymnastics, you are graded as an individual. You have to execute all the problematic moves alone. You are required to master every skill of every category. Also, you are expected to progress to various levels while making more complex moves.

Skillsets

Gymnastics will require you to develop more skillsets than cheerleading. In cheer, you have to learn the basic moves like tumbling, jumps, and stunts. Gymnastics has more elite moves needing you to jump, leap, turns, and rumblings on beam bars. Lower body strength is significant to master in gymnastics.

Arm position

Another noticeable difference between gymnastics and cheerleading is the arm position. When you are in cheer, tumbling will begin and end with the arms at your side. In gymnastics, arms are permanently straightened up in the air when completing a routine.

Music timing

You will also observe that these two differ in the music they use. Cheerleading needs music that is more upbeat and fast. The music allows the movement to be quick, as well. More dancing is also required in a cheer that lacks in gymnastics. Routines in cheer are planned to complement the musical count. Gymnastics needs quieter music to help the performer concentrate and focus better.

Synchronization of members

Cheerleading has more athletes than gymnastics. Meaning, to be able to perfect the routine, athletes must be well-synchronized. There can be several dancers executing the round-off, handspring, and back tuck. They should be in line with the music while performing harmoniously with others. In gymnastics, you have to perform as an individual. Your points depend on how well you perform and execute the movements. The mastery of the skill and technique is also an utmost consideration.

Taller athletes

Cheerleading athletes are taller compared to an average gymnasts. The team is also composed of dancers with various body types. As long as you can jump, do stunts, tumbling and have flexibility and strength, you can be a cheerleader. But it is required to meet a specific height requirement in cheer.
Which is more dangerous, cheer or gymnastics?
Compared to gymnastics, cheerleading is one of the most dangerous sport for girls. The stunts that most cheerleaders perform always put them in danger.
Cheerleading as a sport poses several risks. It can be due to concussions and other catastrophic injuries that can happen in practice. The flips, toss, and tumblings are very challenging and risky movements in cheerleading.
Based on the report conducted in the US, an estimate of 60% of cheerleading injuries is due to stunts. This move is usually executed on grass, turf, wood floors, and foam floors, posing more risk to the athlete. There is a specific mat that should be used to make stunts less dangerous for cheerleaders. They must land on 4-inch thick landing mats to avoid serious physical injury.
On the other side, gymnastics injuries are almost comparable to ice hockey injuries. There are fractures and dislocations of bones, as well as strains and sprains. Some upper-level injuries are also associated with gymnastics. It can include damage on the shoulders, arm, elbows, hands, and wrists. Handsprings flips, and cartwheels usually cause these.
Some gymnasts would also exhibit fractures of the spine, such as spondylolysis.
It is more common to gymnasts compared to cheerleaders.
The arching of the back associated with gymnastics is causing the said spine issue.
Can you be a cheerleader without knowing gymnastics?
No, being a gymnast is not required to be a cheerleader. Even if you do not know about gymnastics, you can cheer if you have strength and flexibility. You have to learn basic acrobatic skills to become a cheerleader.
As cheerleading is centered on acrobatic movements, there are moves you need to learn. It is essential to learn tumbles, kicks, dance, and jumps in cheerleading.
Here are the skill sets you should master in cheerleading:
Splits

Flexibility is critical to executing a perfect split. You must improve your flexibility to qualify for cheerleading. It is important to stretch as often as possible so that splits would be easy. To be a good cheerleader, you have to do split as smoothly and shape as possible. A perfectly executed and flawless split shows that toes are pointed in the right path.

Jumps

Jumps are always a part of every cheerleading routine. You have to practice learn long and enduring jumps if you want to be part of the team. Jumps should be carried on with the proper technique and finesse. It is crucial to learn the toe-touch, pike jump, and hurdler, as well. To be great at jumping, you should practice religiously until you can make a move flawlessly.

Handstand

If you want to join a cheerleading group, you should learn how to handstand first. It is a foundational moves essentials for stunts and tumblings. Before doing so, make sure that you have enough strength and flexibility for a handstand.

Tumbling

Tumblings make cheerleading more enjoyable make a move to watch. An excellent cheerleader can execute tumblings sharply and impactful. Tumblings add to the overall aesthetics of the routine. It is where most audiences anticipate watching. You need to take time to perfect this move as well. It takes hard work and a great deal of practice to tumble.

The movement will start with a handstand; then, the performer rounds off on the ground. If you tumbled poorly, it could also cause some severe injuries. To perfect tumbling, basic acrobatics is also vital.

Cartwheel

Cartwheel is another cheerleading movement enjoyable to watch. It is also a foundational move in this sport and always present in competitions. If you want to be great, you have to cartwheel astoundingly along with a handstand and tumbling.

Back handspring

Back handspring is a complex and challenging move in cheerleading. Only the best in the team can do back handspring. Not all cheerleaders can perform this move because this is for the experienced only. Highly skilled cheerleaders can display back handspring effortlessly.

For this move, you need to move your body backward, make a back handstand, and go back to the standing position. Intense practice and hours of training are needed to be able to execute this move correctly.
Is gymnastics good for cheerleading?
Of course, gymnastics is good for cheerleading. If you learned gymnastics early and want to be a cheerleader, it is not a difficult transition for you.
Once you learned gymnastics moves, cheerleading will undoubtedly be easier for you. After all, you already developed flexibility, strength, endurance, and stamina in gymnastics.
Having been to gymnastics provides you a strong foundation of acrobatic skills. You already built your habit of spending long hours of training and practice in the sport. It is a competitive edge if you decide to switch to cheerleading.
Identifying which between gymnastics and cheer is the best has always been a debate. Many would agree that gymnastics is a more refined sport than cheerleading. It is more challenging and has more progression compared to cheer. As you level up, your moves will be flawless and on-point.
However, if you prefer a more upbeat and casual sport, you would pick cheer over gymnastics. Cheerleading requires fewer hours of practice giving you more time to socialize. It is a social sport that you can develop even in your teen years. Depending on the commitment and time you can give, you would choose one over the other. Between cheerleading and gymnastics, it is still a matter of personal preference.