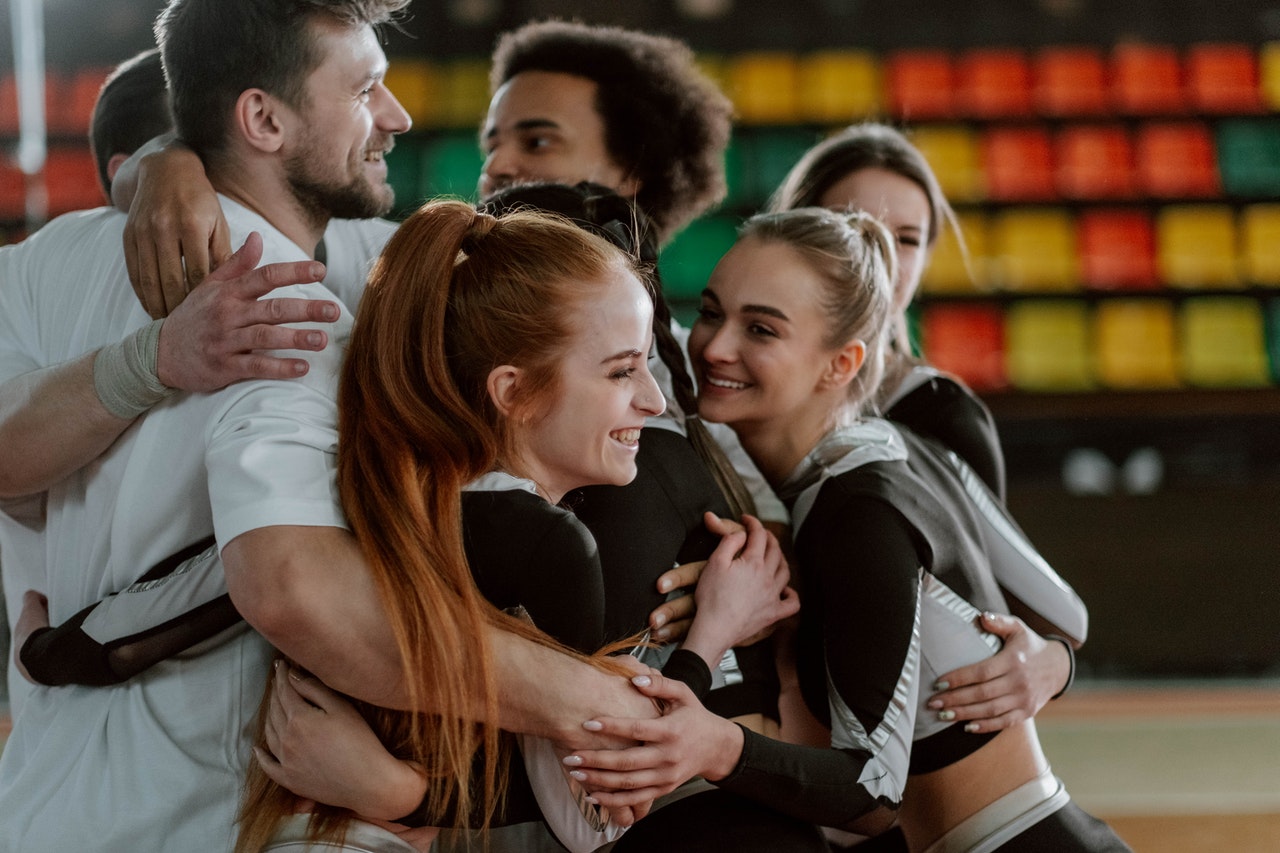 Whether you are trying out cheerleading for the first time, or an expert in cheer, an all-star is an excellent choice. All-star is for those who want competition, thrill, and challenge in the sport. It is the ultimate goal of many cheerleaders who have been to high school cheer.
It is the type of cheerleading where you can explore more about the complexities of the sport. For all-star, the primary purpose is to compete against other teams and dedicate time to practice. You are not supporting a specific basketball or football team. Also, you do not belong to any school or university team when competing.
All-star cheerleading is solely about the love of cheerleading as a sport.
Cheerleaders are more committed to competition cheers instead of offense and defense cheers.
You are more immersed in a challenging sports environment. In this way, your skills and techniques will be better developed.
It is challenging to be part of all-star cheerleading. Tryouts are more competitive, as well. You should be skilled in tumbling, dance, acrobatic, and stunts to qualify for all-star. You need to exert more hard work and practice in this type of cheerleading.
All-star cheerleading is also financially challenging, too. The average cost you will spend in all-star cheerleading ranges from $1500 – $5000 a year. It is inclusive of coach fees, uniforms, gear, sessions, and competition fees.
Is All-Star Cheer worth the money?
The expenses you can incur in All-star cheer tend to be very high. Many have to allot a significant amount of their budget to fund all-star. But with the skills and experience you get, paying for All-star cheer is all worth your money.
The cost for All-star cheer is subdivided into two categories. The first category is the amount you have to pay to the gym directly. It includes the tuition, competition fees, uniforms, props, shoes, and private sessions. You will also have to pay for coaches' fees and practice clothes in this category.
Another expense will be allocated to the travel cost or competition fees. This would include the plane ticket, car rentals, accommodation, and food. Other miscellaneous expenses that can happen during the competition are also included.
Overall, you need to save an estimated $1500 – $5000 a year if you are interested in joining All-star cheerleading. Of course, it will still vary depending on your age and skill level.
Here is the breakdown of expenses you should be paying for all-star cheerleading:
Team Fees
Registration fee: $75.00
Monthly fees: $150.00
Crossover tuition per month: $30.00
Crossover Tumble Fee: $40.00
Stunt Camp: $25-$7
Beach Camp: $200-$400 (intended for Level 5 Only)
Competition fees
Competition Registration Fees: $1000-$150
Crossover Fees: $150-$25
Uniform: $350-$45
Bow: $20-$25
Practice Wear/Bow: $85-$100
Is all-star cheerleading expensive?
Yes, all-star cheerleading is expensive. Cheerleaders engage in fundraising to cover the cost of their membership in all-star. The expenses can range from $1500 up to $5000 full-year cycle.
If you are interested in all-star cheer, here are the major expenses to consider:
Cost of a cheerleading uniform

If you desire to be part of the team, you must wear a prescribed cheerleading uniform. The basic uniform will cost you a hundred dollars, depending on the design and material used. It includes a vest, shell, skirt, and bodysuit. If your team desires a more extravagant look, a $100 will not suffice.

Cost of uniform accessories

Cheerleading attire will be boring without its accessories. Other expenses you will pay are the props for the competition. There are instances that the accessories are more expensive than the uniform itself. For bows, bloomers, pom-poms, you will already spend an amount of $100-$200.

Cost of warmup gear

Most of the time, many cheerleading competitions take place during the winter months. Aside from the uniform, warmup gears are also part of the mandatory expenses of the sport. Teams would allocate funds for warmup gear that can cost around $80-$150.

Cost of registration fees

A significant amount of your cheerleading expenses will be spent on reg fees. It would cost you a thousand dollars when you register for the competition.

Cost of gym fees

Gym fee should also be your top consideration in all-star cheerleading. It is also a significant percentage that takes up the overall cost of the sport. A standard figure for gyms fees is around $1,000-$3,000

Cost of tumbling classes

An all-star, you will have private sessions to improve your movements and skills. Some are encouraged and even required to take gymnastics for this particular sport. You will learn different techniques for handsprings, round-offs, tucks, flips, and more. It will help enhance your skills sets and better develop flexibility and strength. As part of the training packages, you will allot an estimated $150-$300 monthly for this session alone.

Cost of cheer camp

When you join a cheerleading competition, you also are paying for cheer camp. It is an overnight camp for people who want to broader their knowledge and skillsets in cheer. You will be paying attention to stunts and tumbling to win a competition.

There are instructors available for the camp that will guide you throughout. You have to fund the activity amounting to $250-$300 per person for the cheer camp. It is already inclusive of the food and accommodation for one night. Also, there are times that you will also be paying for practice outfits, warmup, and shoes. It has an estimate of $400-$500.

Competition Fees

Competitions in cheerleading are becoming more popular, thus demanding. Registration fees for the competition will also cost you so much. It can range from $1000 to $1,200 to be part of the competition.

All-star is an expensive type of cheerleading. You will spend tons of money from the very beginning. The mere use of gym, food, and registration fees are already significantly high. Some say that all-star is for the rich because of how expensive the sport is.
Is All-Star Cheer hard?
All-star is a type of cheerleading involving boys and girls in a 2-minute and 30-second routine. Compared to high-school or varsity cheer, all-star cheer is harder. The stunts, jumps, and tosses are more complex, requiring excellent cheerleading skillsets.
It is not supporting a specific athletic team but competes with another cheer group. It is outside the school where you meet different people with various levels of skill sets. For cheerleading, an all-star is the only way to go after high school or varsity.
To be able to qualify for all-star cheerleading, here are the things you must do:
Support and permission

If you graduated from high school and want to cheerlead, all-star cheer is the best option for you. Yet, all-star will cost you a considerable amount of money where you might need parental help. It is crucial to get the support of your parents so they can help you as well financially. All-star cheer will require an amount of almost $5,000 throughout the year. Ideally, you convince them of what you want so that they can support you all the way.

Practice being a cheerleader in every way

Cheerleaders develop a vibe that is specifically associated with them. If you want to be one of them, you should start acting one. It is essential to develop a light and happy disposition. You should smile more often and be friendlier. Most cheerleaders have bubbly personalities and socially skilled.

Research a good cheerleading center to sign up

All-star cheerleading in the United States is a thriving industry. Some several studios and gyms offer training for cheerleading. Even within your community, you can find centers that will help hone your skills in cheer. They provide you everything you need, including coaches, practice centers, and training sessions. Remember, upon signing up, there is a corresponding fee that you should pay. It is essential to research online first, so you can manage your budget and expenses for all-star.

Decide your position in cheer

In an all-star, there is a designated position depending on the skillsets and height. If you are tall and highly flexible, you can be a base or back spot. On one side, if you are small, you can be a perfect flyer. Deciding your designation will give you an edge to practice and prepare yourself, as well. Your coaches will be able to quickly determine the kind of training you need if you know your position early.

Prepare for the try-outs

Once you did the essential preparation for all-star, it is now time for tryouts. It is a significant event for every cheerleader where they get to pick their team. For you to prepare for the tryout, you have to try the following:
Know the basics – the key for the preparation is knowing the fundamentals of all-stars. It is vital that you can execute high-V, low-V, T, and broken T for the tryout. You can practice with the mirror in front of you for better results.
Know the jumps – another vital element of cheerleading is the jump. You should be able to execute a perfect jump before your tryout. A flawless jump includes whipping your legs and arms as mighty as possible. It is also essential to keep your arms stiff and tight.
Know the dance – cheerleading is also synchronizing to the beat of the music. Compared to gymnastics, cheer is more upbeat and requires fast and quick dance moves. You must be able to dance so that you can get along with your team well.
Know roundoff, handsprings, & handstands – all-star cheer is nothing without these powerful moves. In each tumbling pass, you are also expected to execute roundoff or handsprings. Remember, you still have to seek the advice of your coach before making these moves. Your coach can determine whether you are ready to make the moves without getting an injury.
Know falling properly – all-star is more exciting with pyramids and levels. If you will be competing with other teams, being part of the pyramid is satisfying. So, you need to learn to fall correctly to avoid any form of injury. You can do a candle rock while the arms are straight above your head, then stand back up. The right fall and practicing it will save you from future injuries.
Know facials – cheerleading is also about smiles. Even in high school or varsity cheer, you have to learn the basic facials. You have to communicate with the audience with your smiles and cheerful disposition. Most judges consider facials in the competition. Aside from mastering your stunts, being an expert in facial is also a must.
Among all types of cheerleading, all-star cheer is one of the ultimate goals. Cheerleaders will be able to hone their craft while feeling fulfilled. All-star may be expensive, but the experience and exposure you get are enriching. So, start saving up and sign-up for the next season of all-star in your community.