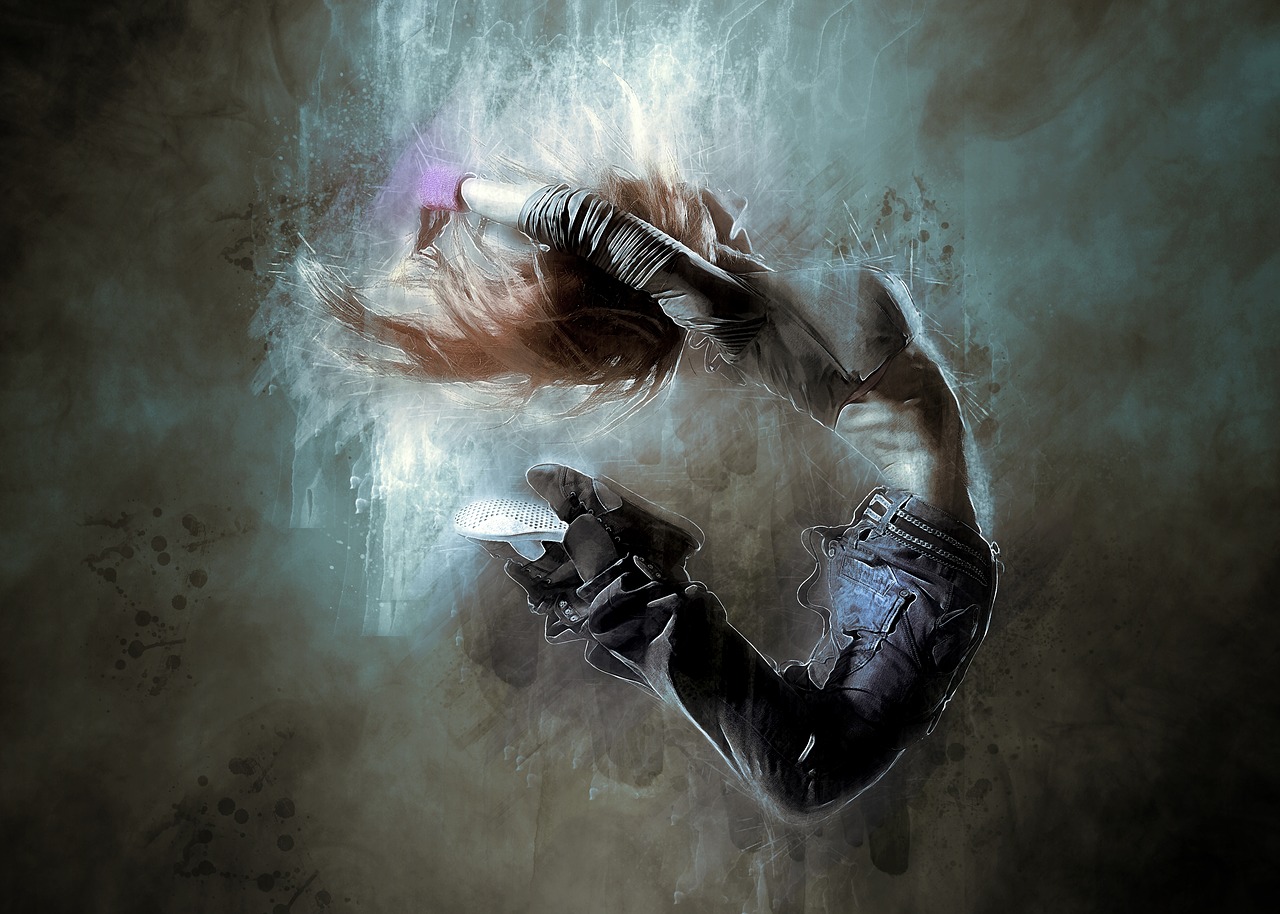 B-boying is a kind of street dance that originated in New York City. However, its popularity since the 1970s permeated across the world. There are communities of b-boys and b-girls throughout different regions of the globe. Breakdancing spread through South Korea, United Kingdom, France, Japan, and Russia. The acceptance and recognition of this dance form are massive. It continues to gain support up until now.
The reason behind its adulation might be due to the athletic style and fluidity of every dance move. Breakdancing is challenging. It is a combination of sporadic dance moves coupled with acrobatic movement. Each dance step needs practice and perfection to be able to deliver a great routine.
Breakdancing should encompass four elements or sets of moves. These elements are combined and sync with music to form a dance sequence. The key elements include top rock, footwork, power move, and freezes. These must be present in a routine while breakers interpret the music.
These four, when used excellently, can look dynamic and exciting. You will find it appealing to watch if the routine is perfectly executed and interpreted. In addition, it makes breakdancing more attractive to the audience.
What are the most basic breakdance moves?
Learning breakdancing is challenging. You need to practice its basic elements like top rock, footwork, power move, and freezes. Each element requires strength, flexibility, coordination, and of course, practice.
For you to be familiarized with these elements, here are their corresponding descriptions:
Top Rock

Top rock or up rock usually focuses on foot movement. It is being performed from a standing position and requires strength and coordination. Today, top rock evolved through incorporating different dance styles and moves. You can combine other dance influences from James Brown, swing, and even Capoeira. In addition, you would often see other elements of salsa, Lindy hop, robot, and liquid dancing in top rock.

An excellent top rock must be totally in sync with the music. Meaning, you have to dance according to the beat of the dance. You can clap based on the beat, step to the beat and ultimately dance to the beat. It is also essential to keep your upper body in one direction while making leaps and strides. To make it more thrilling, you have to keep the dance fun and exciting.

Footwork

Footwork is what binds a good breakdancing routine. It is a movement used to glue your moves to make them more dynamic and fluid. Footwork is fundamental in the sequence of the movement. You have to get low to the ground in footwork and let your hands, feet, knees support your body.

If top rock should always be in a standing position, footwork focuses on the lower level. This is because you have to be down on the floor while making footwork steps and contortions. Some moves you can use in footwork are shuffles, kick-outs, CCs, and coffee grinders.

Great footwork should be made in rhythmic circular and rotational motions. With the use of your legs and hips, you can make straight and diagonal lines all across the dance floor.

Power moves

Power moves are the most exciting and highly anticipated in a breakdancing routine. It is the most powerful element that combines speed, momentum, and acrobatic styles. Power moves showcase all the good things a breakdancer can offer. It means showing off your best moves while displaying outstanding strength and flexibility. Power moves also exhibit how well a breakdancer trained and the skill level. You would easily distinguish between a beginner and an expert with power moves.

The goal of the power move is to impress the crowd. However, you will also see originality and technique in this element. Most breakdances win a competition by how well they executed the power moves. The moves include backspin, tracks, windmills, headspins, hand hops, and more. Power moves significantly evolved and develop into variations.

Freezes

Freezes or suicide is usually the finale of the breakdancing routine. It is also one of the most crucial. It is a technique that involves all body motion. Freezes can sometimes include twists and distortions of the body. You can also combine spins with freezes in the form of kicks.

Some handstands can also be used as freezes. You can form a loop with one arm and leg, then thread to the other leg in and out of the loop. As the power moves, freezes are also iconic. More freestyle movements and improvisation can be seen in this element. You can change levels, fly, spins, and be out of control in freezes. Then, you will freeze or hold the position upon stopping the beat.

Freezes also involve variations. You would see headstand freeze, shoulder freeze, hand glide freeze, among others.
What are the steps to breakdance?
Breakdancing is a very dynamic combination of different dance moves. Aside from the elements of breakdancing, there are steps needed to perfect the dance. They make the whole routine well-synchronized and coordinated. You can add to the routine the go-down, transitions, tricks, and flips.
Go down

Go down is a step created to transition from top rock going down to the floor. It is an easy way to transition from one step to another without stopping and still moving to the beat of the sound. Some go-downs used by most breakers are knee drop, spin down and hook drop.

Transitions

Transitions in breakdancing are very crucial as they hold the flow of every routine. It is movement breakers use to go in and out of step. It is also used to combine different elements like footwork, freezes, and power moves.

Most transitions are not noticeable, but breakers already execute them. The audience should not observe transitions. It is just there without the knowledge of watchers. It glues different elements to make the routine more dynamic and fluid. A good transition includes spins, sweeps, and pretzels.

Tricks

Tricks showcase the originality of the dancer. It is a mixture of freeze, power moves, footwork, and an added element created by a breaker. Tricks also make the routine unpredictable and exciting. Tricks can be handstand walking, hopping air chairs, and hand hops. Doing tricks in breakdancing can be optional. It is up to the breakdancer whether they will add tricks to the routine.

Flips

Flips are always part of breakdancing. Somersaults and acrobatic moves characterize them. Like the power moves, flips require strength, flexibility, balance, and coordination. You will see break moves when doing power moves, freezes, and tricks.
What are some breakdancing moves?
Aside from the primary and secondary elements, there are other moves to learn. It is essential to know these breakdancing moves so that they can add and enhance your routine.
Some of the breakdancing moves you need to know are the 6-step, 2-step, drops, and flare. These moves enhance your breakdancing routine and make it more interesting.
To be able to be a good breakdancer, you should also learn and master these breakdancing moves:
Six-step

The first sequence a breaker usually learns is the six-step. It is the foundational footwork steps where the routine is structured. Most b-boys would start with 6-step in the dance. The body will move rotationally while building momentum and holding the balance. Each step is distinct and requires various poses.

Two-step

The next is 2-step. Like the 6-step, it is also one of the primary things a breakdancer learns. It is one of the first footwork sequences you would know as a breaker. The dance is at the lower level and remains in contact with the ground. It is also used to transition to other moves like top rock or freezes.

Drops

Drops serve as transitions going down to the floor and perform the down rock. Most drops look painful and dangerous, making the routine more exciting. Some drops breakers use are knee drop, sweep drop, and coin drop.

Flare

Another acrobatic move learned by breakers is the flare. The dancer alternates balancing the torso while swinging legs in a circular motion. It is considered a power move in breakdancing.

Headspin

Headspins are athletic moves where the dancer balances the head while on rotation. This acrobatic move is very dangerous because there will be no support when doing the step. Headspins are often seen in Capoeira, too.

Robot

The robot is another breakdancing move, often called a mannequin or dancing machine. It was popularized by Michael Jackson when he performed the 'Dancing Machine. However, the movement gained more popularity after MJ used it in 'Smooth Criminal'.

Windmill

The windmill move is another popular and widely used breakdancing step. The dancer would roll his torso in a continuous and circular motion on the floor. While doing it, he would twirl his legs in a V-shape position through the air.

Worm

The worm can be seen in both breakdancing and funk dance styles.

Some would call it centipede, caterpillar, or even dolphin.

Others would associate it with snakes or waves. It imitates the movement of an earthworm while on the floor. You can either move forwards or backward depending on what you prefer.

This movement was popularized in the 1970s and 1980s during the funk period. Today, it is now being associated with breakdancing.

Float

Float or turtle is a variation of gymnastics moves. When doing the float, you need a great deal of balance and strength. The weight of the breaker is supported on the elbows while being planted on the lower abdomen. Floats can be done very rapidly and considered one of the pioneers of power moves.

Kick

Kick is a stylish move in breakdancing. In this movement, you need to make a one-handed handstand with your legs while the other is free. You can include kicks in freezes where you hold the position in few seconds.

Swipe

Another established move in breakdancing is the swipe. The dancer would lean back, whips the arms to one side while touching the ground. The legs will follow the positions while circling up to 360 degrees. A basic swipe usually starts from the crab position. You can also do air swipes where you jump back from a standing position and make a swipe. Other swipe variations are baby swipe, elbow swipe, head swipe, and flight swipe.

Breakdancing is a complicated acrobatic sport. It requires your body to be at the optimum level to be able to perform challenging steps. You can not learn it over time, as you need to have a great deal of practice to perfect the step.

Breakdancers often build strength, flexibility, power, and coordination in this sport. Then, you need to learn the four primary elements and secondary elements. After mastering such, you can now progress and building your routine. Most of these steps are mixed up together to form originality and style.