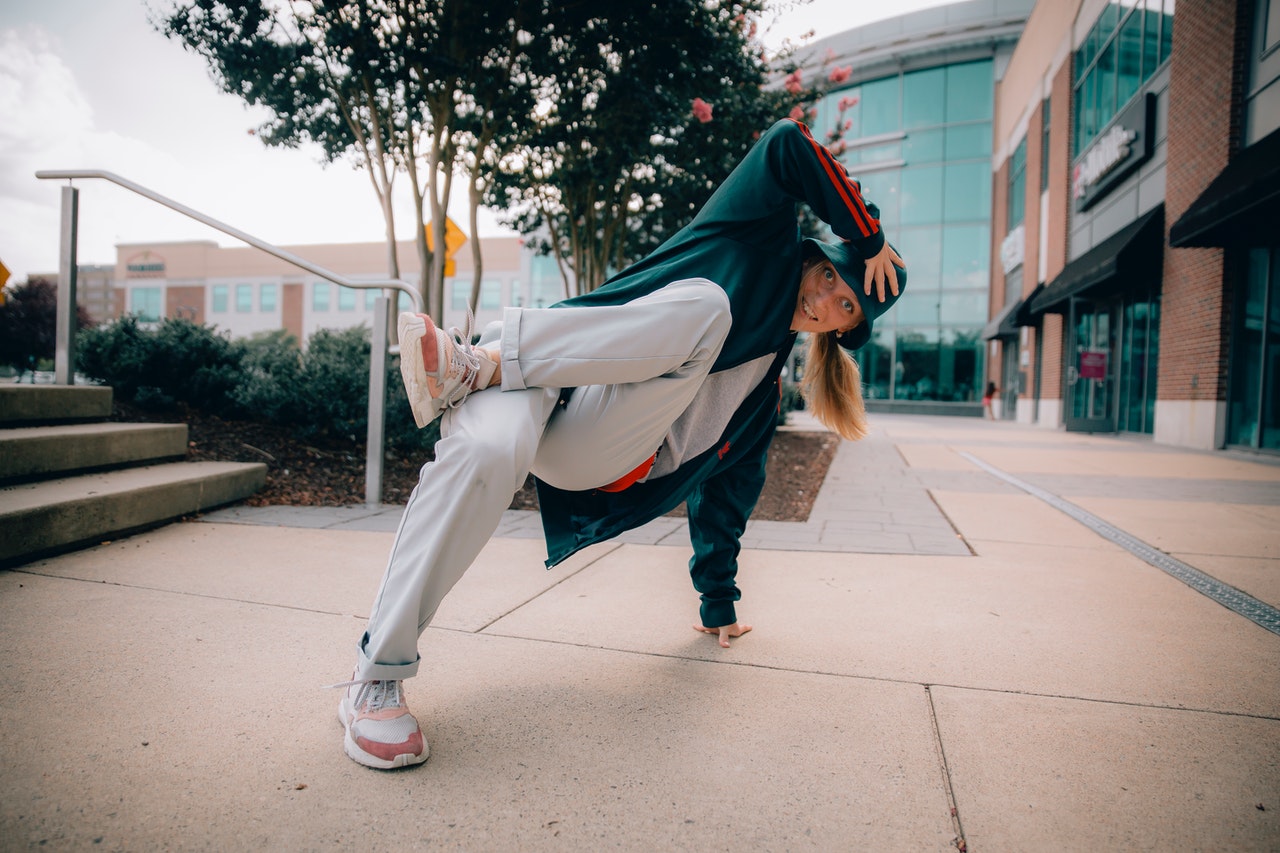 Breakdancing or B-boying in pop culture is a favorite dancesport in the 1980s. It originated in New York's South Bronx as a form of street dance among gang members. They use this form of freestyle dancing as a means to oppose other gang groups. Through B-boying, they can fight underground.
This popular dance sport significantly evolved through the years. It came from underground fight clubs of New York to today's global recognition of the sport. It is now part of the regular Youth Olympic and spread through other countries. Breakdancing is highly popularized in South Korea, Brazil, and even Ukraine. It is indeed transitioned massively.
Breakdancing is more than just a dance craze that expanded across the world. It is a routine that has plenty of potential benefits. B-boying has started to make a positive impact on one's health. It is a great way to build muscles, burn calories, and improve mood.
When you commit yourself to breakdance, you will be able to enjoy its many benefits. You will observe more creativity, enjoy balanced hormones, and burn excess energy. It is a great way to lift your spirit while getting fit.
What is the importance of breakdance?
Breakdancing is an important sport. You can improve your physiological, emotional, mental, and social health in breakdancing. As an essential workout routine, it values movement, creativity, fun, and humor.
Here are the potential benefits of breakdancing in an individual:
Physical Health

Flexibility
It is no doubt that you can get many health benefits when you engage in breakdancing. This dance form is an excellent way to develop your body. It combines the use of core body strength, flexibility, and coordination when dancing. It is a full-body workout that you can do for 30 minutes daily.

As a physical activity, you will engage in a full range of motions for all major muscle groups. There are plenty of stretching exercises to improve the flexibility of your muscles. The more extensive and complex the routine is, the better the muscle build-up. As you improve along the way, you will observe that you can reach and bend more extensively. Your muscles are more relaxed and developed.

Strength
Another thing that breakdancing develops in your body is vital. By practicing regularly and getting the right groove, core strength can be enhanced. In this manner, you will be able to build both your endurance and power. The leaps and twists can strengthen your lower body muscles significantly.

Body tone
Aside from improving your flexibility and strength, it also keeps you in shape. It enhances the tone of your body and helps you burn excess fats and calories. With a dedicated and rigorous routine, you will achieve the body shape you want. It will regulate your heart rate and reduce blood pressure. It has both cardiovascular and muscular benefits to your body.

Emotional health

Breakdancing is another way to improve your emotions. It will develop a discipline in you that has a long-term impact on your overall emotional health. When you breakdance, you will undergo training. As you progress, it can potentially enhance your hard work and patience. With years of practice, you can also improve your creativity in freestyle dancing. It enables you to become a happier person as it regulates hormones in your body.

Mental health

Mood booster
If you are searching for the right activity to improve your mood, breakdancing is an excellent choice. Breakdancing can regulate the chemicals released by your body. It increases the production of hormones like serotonin, endorphins, and dopamine. These hormones are responsible for pleasure and happiness. Giving you a better mood throughout the day.

Develop creativity
Breakdancing will stretch your creativity to the fullest. When you engage in breakdancing long term, you make dance moves through creativity. You will learn and create various moves to enhance your skill. It will range from beginner to expert. As you progress over time, your moves will be more on-point, perfect and balanced. Once you already find your groove, you are now more confident to self-express.

Social health

Dancing is a social activity. Breakdancing will expose you to individuals with the same interest as you. In this way, you get to interact with them and form a social bond. You have the potential to meet new friends once you join classes and workshops. Moreover, as you progress in breakdancing, you will be exposed to competitions and larger communities along the way. You will meet different personalities with similar interests in breakdancing. It is a good way to also improve your social skills.

Financial health

When you become an expert and have perfected your moves, you can join competitions. These competitions have corresponding monetary awards. Breakdancing can be developed as your full-time career. Moreover, you can teach other people where you can charge by the hour.

Breakdancing is an excellent way to develop your overall potential. It is not just a physical activity. It also develops other areas of your life, as well. With breakdancing, you can be the best person you can be.
What is breaking dance style?
B-boying is a form of freestyle form of dancing. It has plenty of individual styles which you can do in breakdancing. Some known styles of breakdancing are power, abstract, blow-up, and flavor.
To be able to identify each style better, here are their respective descriptions:
Power

The general public widely uses the power style. It is one of the first breakdancing moves that also developed through time. In power style, the moves are a combination of full-body spins and rotations. It usually includes head spins, flares, glides, windmills, backspins, and more. Some breakdances would also incorporate halos, elbow, and more spins. With this style, you will be able to make every move that you want.

Abstract

Another style of breakdancing is abstract. This style is much broader compared to power. You will incorporate more footwork, freestyle movement, circus, and even contortion. Compared to power, abstract style is more complicated and hard to perfect.

Blow-up

Blow-up is another excellent move-in breakdancing. It employs more power moves, circus, and freezes movement. The blow-up style also applies a sequence a breakdancer would conceptualize and develop. It incorporates different moves and combinations. Some well-known power movements are air baby, solar eclipse, hollow back.

In blow-up, the goal is a fast transition of movements through a well-crafted sequence. The sequence will end in a skillful freeze known as 'suicide.' The suicide indicates that the dance is already finished. Suicide should look painful and dangerous for the audience to appreciate.

Flavor

The flavor style is a combination of complicated top rock, down rock, and freezes.

This style should be well-blended with music and song.

The flavor gives more importance to the harmonization of song or music than the power moves. Dancers who use flavor are often called style heads.

Downrock styles

Downrock styles are more associated in places that popularized them. For instance, there is the traditional New York Style. The style originated from the Bronx that focuses on kicks and foundational moves. There is also the Euro-style. The technique was developed in the 90s employing circular movement and glide-type motions. You will also see fluid sliding and under sweeps in Euro-style. Last is the Toronto style.

It is created in the mid-90.

The Toronto thread style is defined by leg threads, footwork tricks, and illusions.
What are the key features of breakdancing?
Breakdancing has four key features. It includes top rock, footwork, power moves, and freezes. These elements are combined to create a well-organized breakdancing routine.
If these elements are well-incorporated, they create a perfect routine. It is both exciting and thrilling to watch.
Top rock

Top rock is the term used for standing, shuffles, and good dancing.

It is a series of steps done while standing or in an upright position.

This element requires flexibility, body coordination, rhythm, and style.

Most dances would incorporate top rock to introduce their routine. It is seen in the first minutes of the whole dance. It is also used to transition into a different move.

Footwork

Most of the time, the next move following the top rock is the footwork. In this move, you will use your hands to give support your entire body. Footwork has a foundational move called 'Six-Step.' A breakdance should master the Six-Step to be able to perfect footwork. Most footwork uses hands and knees on the floor. It also a way to change from lower to upper-level moves, and vice versa.

Power moves

Often, the power move is the most anticipated in a breakdancing routine. It means that the dancer is showing off to the audience. Unnecessary and complicated steps are seen in power moves. The movement requires to be fast, circular, and impactful. Compared to footwork and top rock, power moves are more extreme and over the top. It requires a high level of flexibility, strength, and endurance. It also needs a great deal of balance to be able to make the perfect power moves.

Freezes

Freezes or suicide are often the final moves in breakdancing.

It is an ideal way to finish and complete the routine.

Most dancers use freezes during battles and competitions. It is used to intimidate opponents and show off extreme breakdancing styles. In freeze, you should already develop your flexibility, core strength, and balance. You would not be able to do the routine without these three. They will ensure that you can hold the position in minutes.
Is breakdancing still a thing?
Breakdancing may not be as popular since its earlier years, but it is still a thing. There is a large community of breakdances in the US that organize breakdancing events.
You will often see them rocking the streets. There are still B-boys and B-girls were showing off their power moves and improving on their craft. It may not be popular compared before, but it still has wider audiences. Meaning, B-boying did not fade and making a comeback at present.
Breakdancing will be an official Olympic sport in the 2024 Summer games in Paris, France. You will see B-boying again in a much larger audience and arena. It is, of course, a dance sport that has won international recognition through time.
Breakdancing is not just a gang sport or a street dance done for pleasure. It is officially an Olympic sport that evolved significantly throughout the years. It has won global appreciation and spread across the world. It even has communities in Southeast Asia, Europe, Russia, and China.
In this manner, you will see that breakdancing is more than physical activity. It also has mental, emotional, social, and financial benefits. With so many ways to impact one's health in a positive manner, breakdancing is still a great way to improve your overall state.